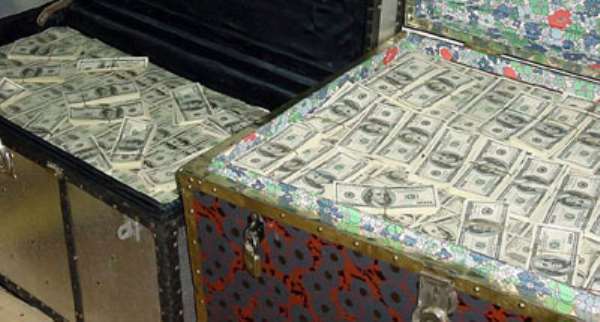 Accra, May 12, GNA - The Serious Fraud Office (SFO) said on Thursday that it had arrested four men believed to be involved in "419" fraud scams and other fraudulent acts in which foreign businessmen had been duped.
A statement signed by Ms Evelyn Bekoe, Public Relations Officer, said the four were arrested at a bank in Accra last Monday when they went to collect 8,800 Euros sent by one of their victims.
Those arrested are Nura Rabiu Mohammed, alias Robinson Sidney; Andrew Chuku; Ouyekashie Chuku and Nana Kwame Nkrumah, alias George. The SFO said documents it had unearthed showed that a total of 800,000 dollars was obtained from a British company on the fraudulent representation of supplying the company with alluvial gold dust. It said the money was received between May and September 2004.