Dr. Al Qassim: Let Difference Beget Not Division But An Urge To Celebrate Diversity And Pluralism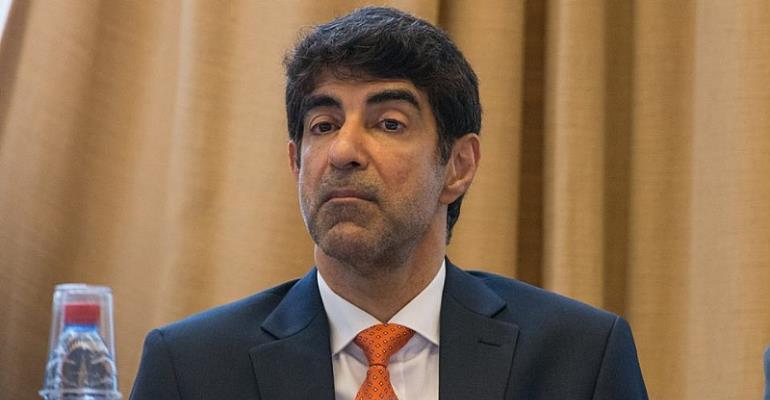 More than 7 billion people live on this planet spread among 7 continents, 194 states of the United Nations (UN) and numerous other non-self-governing territories. The world is made up of a mosaic of people belonging to different cultural and religious backgrounds. Our planet has been a cultural melting pot since time immemorial.
According to the UN , the world population is expected to rise to 8.5 billion by 2030, 9.7 billion in 2050 and 11.2 billion people in 2100. The projected rise of the global population will further reinforce the world's cultural wealth and the opportunities for dynamic interchange between cultures and civilizations.
The 2017 World Day for Cultural Diversity for Dialogue and Development is an important opportunity to advance the goals of the 2005 UNESCO Convention on the Protection and Promotion of the Diversity of Cultural Expressions . This landmark Convention aims to "protect and promote the diversity of cultural expressions" and to further enhance cultural diversity around the world.
The 2001 UNESCO Universal Declaration on Cultural Diversity likewise reminds us of the importance of moving "from cultural diversity to cultural pluralism" through social inclusion and cultural empowerment enabling social cohesion to flourish. Harmonious relationships between peoples start with cultural interaction and cultural empathy.
While we place great importance in preserving the diversity of cultures as a common heritage of mankind, we fear that the world is on the brink of entering into a phase of fragmentation and irreconcilable division.
The inflow of migrants to Europe has been used as an excuse to justify the rise of right-wing populism. Migrants are often scapegoated for the failures of societies although their contributions to the economic and social development of societies and to cultural diversity are well documented. Differences related to cultures and to religions are presented as obstacles and as being damaging to modern societies. This has given rise to discrimination, marginalization, bigotry and social exclusion leaving the impression that cultural diversity is a threat, and not a source of richness.
While the flow of migrants and refugees to rich Western countries constitutes a very small one-digit percentage of the population, they are increasingly resented. Yet it has been difficult to increase development assistance resources from rich economies to help stabilize people on the move who are present in countries neighbouring their country of origin. The latter, while much poorer, have welcomed a much higher, double-digit, percentage of migrants and refugees in relation to their own population.
With a view to proposing an alternative solution to enhance cultural diversity and to reversing this trend, I co-chaired a panel debate that was held on 15 March 2017 at the United Nations Office in Geneva (UNOG) on the theme of "Islam and Christianity, the Great Convergence: Working Jointly Towards Equal Citizenship Rights."
During the deliberations, one of the panellists made a salient remark that captured the essence of the debate. It was emphasized that we should never fear "the stranger, in his or her difference, because he or she will be a source of richness."
Echoing this view, I believe that in modern societies, progress can be ascribed to the celebration of cultural diversity and to the acceptance of the stranger. The driving force behind the success of the United States of America (USA) was the country's openness towards migrants aspiring to live the American Dream. It allowed building a prosperous society that leveraged the talent of different people regardless of religious or cultural differences.
Embracing cultural diversity, open-mindedness and tolerance enabled the US to become a symbol of success and prosperity.
Taking inspiration from this example, I would like to emphasize that we need to cultivate a climate where cultural diversity is considered a synonym for progress and development. Exclusion and marginalization of people owing to cultural differences do not belong in an open, tolerant and prosperous society.
Hence the need to intensify dialogue between and within societies, civilizations and cultures. We need to learn more about each other, to build mutual bonds and to break down the walls of ignorance that have insulated societies.
The term "the beauty of the world lies in the diversity of its people" captures the essence of the 2017 World Day for Cultural Diversity for Dialogue and Development. Let difference beget not division but an urge to celebrate diversity and pluralism.