19 May 2017
|
General News
Sekyere Presbytery Chairman  Tours Nsuta District                                         -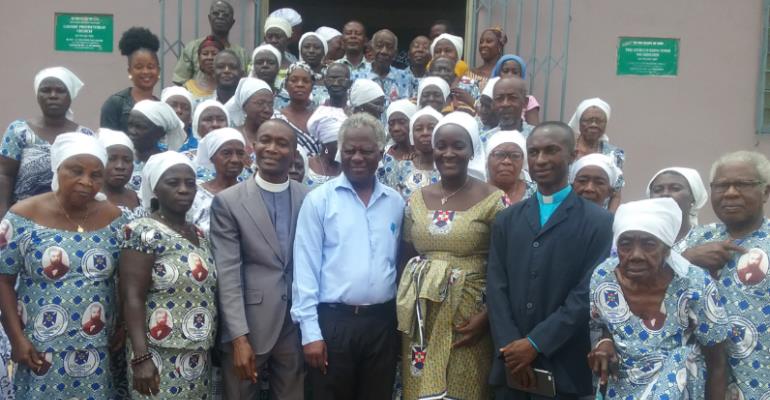 Nsuta (Ash) May 19---Rev Ernest Odame Asare, Sekyere Presbytery Chairman has stated that the development of the country can be quickened if Christians who form majority in Ghana live a life with moral ideals,spiritual insight and righteous living.
Rev.Ernest Odame Asare said this when he visited the Presbyterian Church at Beposo on Thursday as part of his tour in the Nsuta District in line with his administrative, spiritual oversight and pastoral responsibility in the Presbytery.
He urged the congregation to diversify the method of getting revenue to meet their financial obligation in the church instead of relying on traditional tithing, offertory, donations and annual harvest.
The chairman said the Presbytery is putting up four storey office complex at Asante Mampong and when it is completed,it will ease the financial burding of the Presbytery as part of it would be rented for commercial purpose and asked individual members in the church to contribute financially for the early completion of the building.
He disclosed that the General Assembly Council has set up a committee to look at payment of Assessment in the church and hope that the committee's report would yield positive results.
He advised the various congregations in the Presbytery to intensfy evangelism work,ensure prompt payment of their financial obligations and support the government to achieve its socio-economic and political responsibilities to the citizenry.
The chairman was accompanied by Rev. Ahenkorah Siaw,the District Minister and Mr Paul Stephen Adjei,the Distric clerk.