19 May 2017
|
Business & Finance
Ghana Export Promotion Authority commended for export facilitation role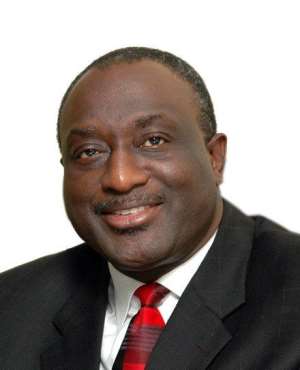 Accra, May 19, GNA - The Minister of Trade and Industry, Mr Alan Kyeremanten has commended the Ghana Export Promotion Authority (GEPA) for its pivotal role in the facilitation of the country's export agenda.
He has, therefore, pledged government support to provide the necessary resources to GEPA to help it position the non-traditional export (NTE) sector to become a formidable one in Ghana's export development programme.
Mr Kyeremanten said this in a speech read on his behalf at the launch of the GEPA 2016 NTE Earnings Report in Accra.
NTEs fetched the country $ 2.463 billion in 2016 compared to $ 2.522 billion in 2015, a drop of 2.3 per cent over the 2015 earnings due largely to a fall in the export of processed cocoa.
The figure brings NTE contribution to 23 per cent of the country's total exports in 2016.
Mr Kyeremanten said his Ministry would not relent in pursuing policies that would engender the country's exports to grow to strengthen Ghana's global market position.
It is in this direction that government is providing the necessary resources to ensure that every district identifies an exportable product.
'The realisation of this would not just provide Ghana with the needed foreign exchange for economic growth, but would also support our agenda for job creation a wealth creation for the good people of Ghana,' Mr Keyeremanten said.
The Minister said the One District, One Factory Policy was projected to transform the economy to double export performance by 2021 and played a significant part in national efforts to grow the country's industrial sector as well as solve the current high unemployment situation in the country.
Mr Alan Kyeremanten said the focus on value-addition of the country's primary export products would reduce overreliance on primary export products, which prices fluctuate on the world market, and afford the country a position to command premium prices for the export products.
To ensure a sustainable credit for the private sector, he said, government was engaging the banks, particularly the Ghana Exim Bank, to support exporters in the development and promotion of their businesses as well as the attraction of investors in the export sector.
The Minister urged all other export facilitation institutions to work closely together to strengthen and create synergies that would provide a dominant position of the country's export.
Ms Gifty Klenam, Chief Executive Officer of GEPA, said the Authority was poised to play its lead role in the implementation of the National Export Development Programme under the National Export Strategy.
She said with continued support the Authority would ensure that the objectives of the Strategy were realised and that NTEs would contribute at least $ 10 billion to the country's exports by 2021. GNA