17 May 2017
|
Politics
Arrest Okudzeto Ablakwa On His Return From The United States—Prah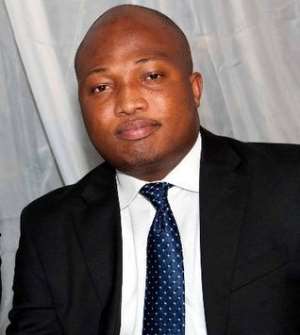 The Eastern Regional Communications Director of the ruling New Patriotic Party and a member of the Government Communications Team, Mr. David Prah has called for the immediate arrest of Hon. Okudzeto Ablakwa the Member of Parliament for North Tongu Constituency in the Volta Region for fraudulent dealings in Judgement debt payments in the previous Mill/Mahama administration when he was the Deputy Minister for Information.
In an interview with the media Mr. Prah stated that Mr. Okudzeto Ablakwa was very vociferous on the payment of dubious Judgement debt by the previous NDC government. He mentioned that Mr. Ablakwa was known to have defended those rots and cited Okudzeto's defence of the payments of suspicious judgment debts to Africa Automobile Limited, Watervile holdings, Woyome etc., as examples to buttress his point.
He intimated that former NDC appointees were corrupt and reckless in their spending of the state resource. He described Okudzeto's travelling to the US to submit petition to Templeton on the bond issued by the government as shameful, childish and waste of time. Mr. Prah has therefore called on the BNI and the state security agencies to arrest him for investigation and prosecution him.
He reiterated that the NPP government is commitment to protecting the public purse by fighting corruption and promoting value for money.
Mr. Prah applauded the President His Excellency Nana Addo Dankwa Akufo Addo for living up to his campaign promise through his 'asempa' budget and cited the massive tax abolishment, tax reduction, tax incentives, One District One Factory, Restoration of the Teacher and Nurses Trainees Allowances, One Village One Dam Irrigation Project, One Constituency One Million US dollars as some of the areas the budget touched which he believes are commendable.