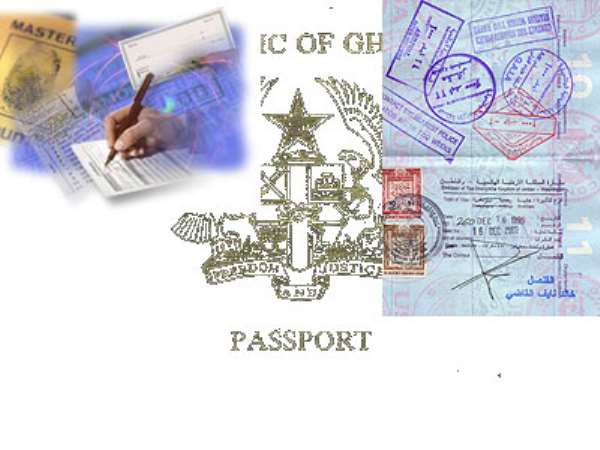 ..Over Suspected Fake Documents French immigration officials at the Charles de Gaulle Airport have arrested two more Ghanaians in connection with suspected fake travel documents.
Their arrest follows the detention of three others who have been held since last Friday on the same charges. On Monday, Joy News reported the case of the three - a man and two women - who are due for court today in France. Ghana's High Commissioner in France, Prof. Owusu Sarpong told Joy News that the head of chancery in Paris had certified the authenticity of the passports carried by the three travellers and they were waiting for a final confirmation from the director of passports in Accra.
" It is ultimately the issuing authority from the director of passports in Accra who can testify and we have sent an appropriate memorandum to Accra. I am sure they will get back to us with the numbers we quoted, the place and date of issue should be able to get them out before the next two hours," he says.
Professor Sarpong says the chancery is working round the clock to get their passports released to them.
Prof. Owusu Sarpong however says there are some legitimate questions about a passport used by the group's spokesman Mark Amentor, a China-based Ghanaian businessman who was in transit to Havana, Cuba.
"The gentleman was holding two passports with two different names and when they pressed him further, he came up with the explanation that one of the passports belongs to his twin brother," he says
According to Professor Sarpong the case of Mark Amentor is a bit complex than the two ladies whose passports are still confiscated by the head of chancery, because the dates of birth on the two passports did not tally.