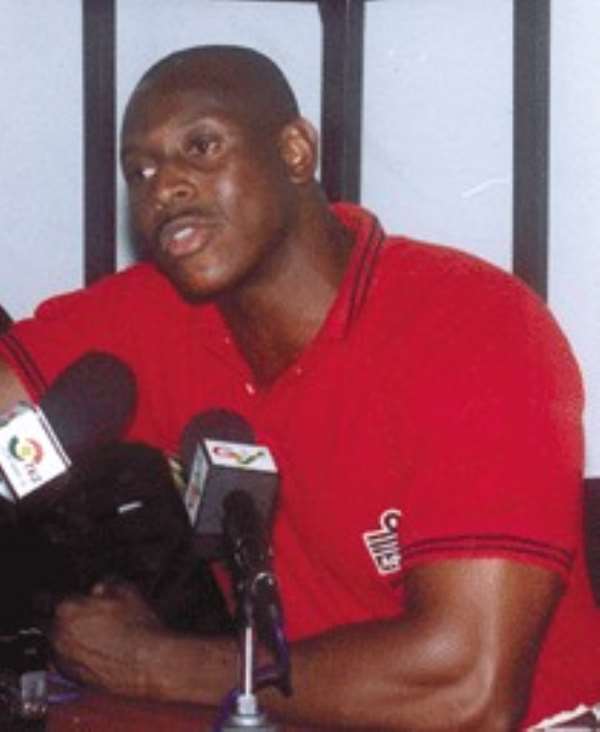 The New Patriotic Party (NPP) has described as sour grapes, claims by Mr. Herbert Mensah, former chief executive officer (CEO) of Kumasi Asante Kotoko Football Club that the New Patriotic Party (NPP) Administration, was not delivering. According to Mr. Mensah, there was too much corruption and incompetence within the Kufuor Administration.
Mr. Herbert Mensah stated these in an interview with an Accra radio station last Thursday. However, in a sharp rebuttal, Mr. John Boadu, national youth treasurer of NPP, noted that he finds it ironic that a man like Herbert Mensah, who refused to account for his stewardship to Kotoko, as chairman of the club, will turn round, today, to accuse any minister of corruption, when particularly, no corrupt findings have been established against such a person.
He said it was regrettable that, the man who was fired for corrupt practices while he was a Board member of Ghana Telecom (GT) can now turned round to raise fingers of accusation. Herbert, Mr. Boadu noted used his position to award questionable contracts to Kempong Ltd, a company owned by his old time friend. He was at that time, a member of the Procurement and Contracts sub-committee of the GT Board. Several billions of cedis allegedly changed hands in the deal which also involved the supply of Teak trees for phone poles. "This is a case of the pot calling the kettle black", he charged.
He continued", if all of us were as greedy and money conscious as Herbert, we would have collapsed every state institution we served on, as he, Herbert, allegedly did to GT and Kotoko."
He said Mr. Herbert Mensah after messing up GT later knelt before President Kufuor and begged for forgiveness for his sins. Boadu alleged that the scale of procurement deals at GT was so serious that investigations conducted resulted in the noose hanging around Herbert's neck, metaphorically. Even though he would have wished not to mention it, Boadu explained that he would like the whole world to know that Herbert Mensah was part of the reasons for the Provisional National Defence Council's (PNDCs) confiscation of his fathers International Tobacco (ITG) Ghana Limited.
He went on, "If Herbert has just returned from his sojourn abroad, he would not use the withdrawal of his FM radio licence to hurl swipes, and cast aspersions at his administration." Boddu pointed out that the government was not the authorizing body for radio licence, but rather NCA.
Mr. Boadu observed "while not regarding NPP ministers and other political appointees as angels, that does not mean that when a man like Herbert Mensah questions the integrity, or moral fibre of the NPP administration, I Boadu, should sit down without reacting. This is because it has taken NPP a lot of sacrifice and self-denial to be able to release Ghanaians from the shackles of tyranny, dictatorship, vindictiveness, self-aggrandizement, waste wanton display of arrogance and sheer ineptitude, as witnessed during the Rawlings regimes."