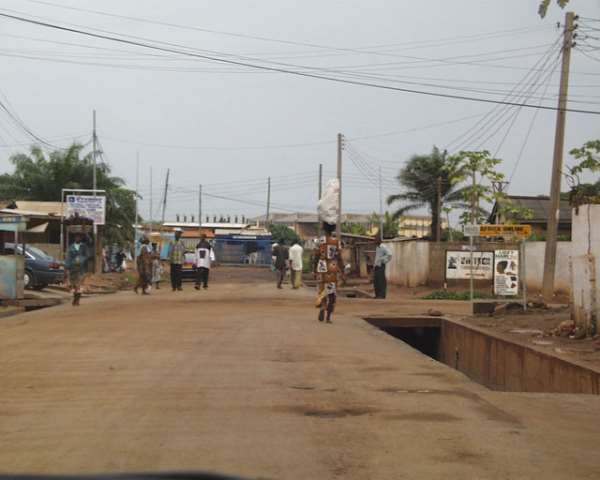 Koforidua, May 10, GNA - The on-going 16-kilometre major road rehabilitation project in the Koforidua Municipality would be completed in July this year, at an estimated cost of 21.8 billion cedis. The two-year face-lift project would increase the number of traffic lights in the municipality from one to six and convert the main Nana Asafo Adjei Street-Starlite Traffic Light into a dual-carriage road.
Briefing the Ghana News Agency on Tuesday, the Municipal Roads Engineer, Mr Abass Awolu explained that the dual-carriage was designed to check traffic congestion and road accidents in the central business district.
Mr Awolu said a portion of the Jackson Park had been designated as a car park to ease congestion on the main street.
On public complaints about lack of U-turns on the dual carriage, Mr Awulo explained that such turns have been identified to be the main cause of fatal accidents in the municipality.
He said information and education on traffic signs would be made available to the general public.
Mr Awolu said the 10.5-kilometre Kassardjan alternative arterial road abandoned since 1974, had been regravelled this year, at the cost of 800 million cedis.
He said tarring of the road would be done in phases when funds were available to help reduce traffic in the central section of the municipality.