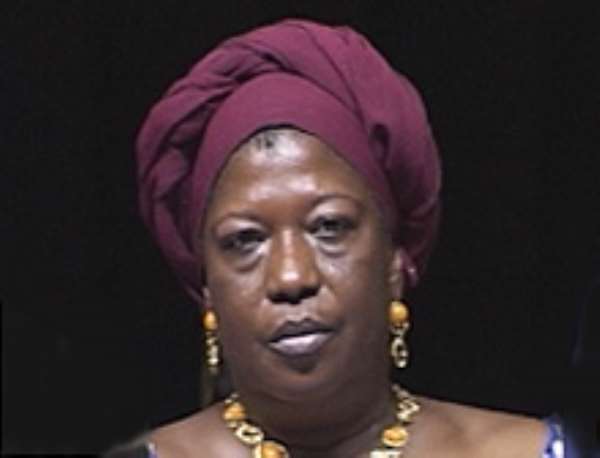 Former MP for Bawku Central, Hawa Yakubu, has declared her intention to contest the 2008 Presidential elections on the ticket of the NPP.
Hers is the first announcement by any of the personalities in the ruling party who have been tipped as successors to President Kufuor.
However, Madam Yakubu says she needs to further consult party and regional scribes of the ruling party on her intentions.
" I have made a decision to inform members of my caucus. If there is an opportunity, they should assess my capabilities to see if I can present myself, but it doesn't mean that I will definitely run for president," she says.
She is grateful to president Kufuor for encouraging her to contest the presidency.
Others tipped to be eyeing the presidential slot of the NPP include Vice President Alhaji Aliu Mahma, Education and Sports Minister Yaw Osafo Maafo, Integration Minister Dr. Konadu Apraku and Foreign Minister Nana Akufo Addo. But none of them has officially declared their intention to contest.
Madam Yakubu believes her early announcement gives her an urge over the others.
" Because I declared first, I'm sure people will support me, I believe people are shy and waiting but there is no time to waste because the president needs to be supported," she says.
Madam Yakubu says the party needs to be strengthened in the face of harsh criticisms that the NPP has become unpopular.
The former MP was quick to say that the fact that people are not happy and are speaking out does not mean that the NPP is low on ratings.
"We have a culture where NPP supporters don't stick to power and have power taken off our hands, I want to come out and start working for the party for people to know that there is still hope for the party," she says.
Madam Hawa lost her Bawku Central seat in the last elections to the NDC's Mahama Ayariga