Ghana-Telekom Malaysia dispute settled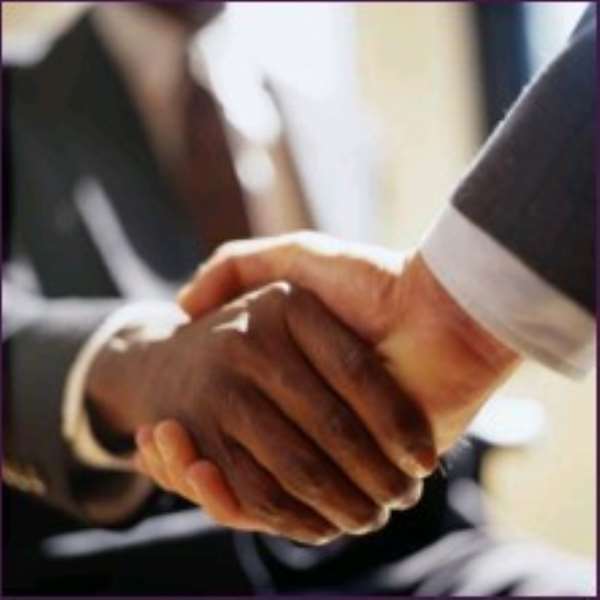 ...Govt to pay $50 million? KUALA LUMPUR - Telekom Malaysia Bhd said on Monday it had agreed to settle an arbitration claim against the government of Ghana that sought to force it to buy back the Malaysian firm's share of Ghana Telecommunications. Telekom Malaysia, which has been selling down stakes in overseas firms to focus on markets closer to home, had filed an international arbitration claim seeking to force Ghana to buy back its 30 percent stake and pay it another $124 million. Telekom has tried to sell its stake in Ghana's biggest telecoms operator back to the Ghanaian government after its contract to run the West African firm ended. Telekom paid $38 million for the stake in 1997. The claim was filed with the arbitration court in the Hague last October and is expected to be resolved in July. Telekom, Malaysia's largest fixed-line provider, said last year the Ghana government had agreed to pay it $50 million as part of a wider dispute over investments in the West African country. Telekom told the stock exchange on Monday that upon full payment of the settlement sum over a two-year period, its stake in Ghana Telecommunications would revert to the Ghana government. The Government of Ghana was represented by Hon Ayikoi Otoo, Attorney-General and Minister of Justice, Hon. Albert Kan Dapaah, Minister of Communications and Mr. Yoofi Grant, Director, Ghana Telecom Board. Other members of the delegation were Mrs P. Naana Dontoh, Chief State Attorney at the Attorney-General's Department, Mr. Paul Asimenu, Director of Legal Section, Ministry of Finance and Economic Planning and Mrs Fitnat Adjetey, Legal Adviser, Ghana Telecom.
Telekom shares ended down 2.5 percent at 9.95 ringgit.