1 May 2017
|
Press Statement
In Solidarity With Workers On The Occasion Of 2017 May Day
United Cadres Front Of Ghana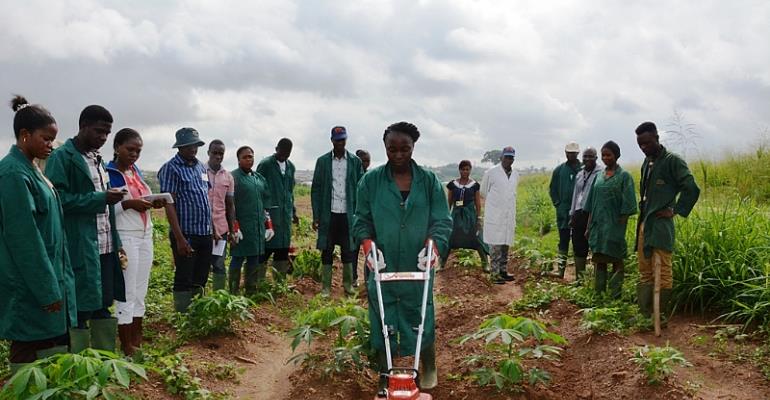 The United Cadres Front of Ghana (UCF-Ghana) join all workers of the land to celebrate this year's May Day under the theme; "Ghana @60: Mobilizing for Ghana's Future through the creation of Decent Jobs".
Since Independence, workers have continuously shown their resolve to contribute their quota to the forward march of development in Ghana. We therefore salute all workers both in the public and private sectors of our economy for their selfless contribution towards nation building.
We consider the theme for this year's celebration as timely and therefore appropriate; having in mind that sixty years of nationhood should propel us to marshal all resources to create more jobs for the teeming unemployed youth who graduate from our tertiary institutions.
We call for high productivity on the part of workers as they demand for increased wages and salaries to cushion the current high cost of living. It is our belief that the call for high wages cannot be justified in an environment of poor working habits culminating in low investment returns.
Calling for the creation of decent jobs should remind the Trades Union Congress to stand to the defence of workers who are unjustifiably attacked at post and forced to vacate their positions. Such acts undermine security of tenure and further disturb the stability required at the labour front for a congenial work environment.
We call on government to seriously tackle the problem of unemployment by making efforts to expand the work environment which is the only way of absorbing more of the youth into gainful and decent jobs.
Signed:
CAMILLUS SAKZEESI (0248433700)
For and on behalf of UCF-Ghana