1 May 2017
|
Press Statement
Wassaman Development Forum (WADeF) Congratulates MCE Nominee For Tarkwa Nsuaem Municipal Assembly
Wassaman Development Forum || WADeF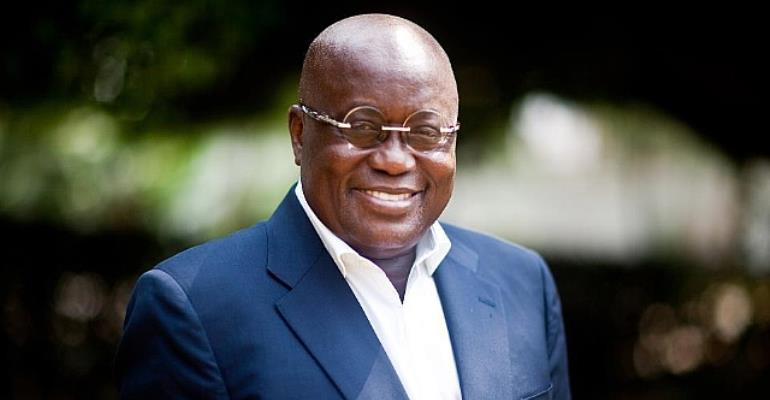 The Leadership of Wassaman Development Forum, WADeF and its entire stakeholders wishes to express our heartfelt gratitude to the Party's Highest Appointing appointment structures in Government.
First and foremost we are grateful to H. E. Nana Akufo Addo,The President of the Republic of Ghana and Hon. Hajia Alima Mahama, Minister for Local Government and Rural Development, Hon George Mireku Duker, NPP National Executive Committee and Tarkwa constituency executives for dispassionately rewarding loyalty, commitment to service and competence as manifested in the appointment of Gilbert Kennedy Asmah as the Chief Executive for Tarkwa Nsuaem Municipal Assembly, TNMA.
We have a firm conviction and ultimate confidence in his capabilities to deliver this task dawned on him, His humble, honest and selfless traits would empower and equip him with the legitimate powers and resources to steer the affairs in the Municipality as he translate his Managerial and innovative skills and ideas into action for the four year mandate.
The massive developmental agenda of the NPP government couldn't have been actualised in real practicable terms for the Tarkwa Municipality without the inclusion of Hon Gilbert Kennedy Asmah as Municipal Chief Executive. Wassaman too deserves its fair share of the one district one factory and free SHS policy by the NPP government and with the new MCE at the helm of affairs we have already taken a step ahead.
At this juncture we are appealing to all Assembly members to unanimously endorse the nomination of Gilbert Kennedy Asmah as the President's nominee for MCE in the Tarkwa Nsuaem Municipality. We are left with scintilla doubts that, this onerous responsibility of forestalling and wheeling the District into one that leverages the people from despondency and a hope restoration drive as well, We also urge the member of Parliament, Hon George Mireku Duker to solidly rally behind the MCE when he assumes office.
We are therefore,in a solemn mood,thankful to all members in our Chapter for being a part of this victory.We believe that the God Lord will see us all through and give us a happy ending as Hon. Solomon Appiah Tetteh assumes office and hit the ground running.To God be the glory for the great things He has done.*
Thank you all.
Matasa Kojo Blay
(Chairman)
0241852703/0275770400