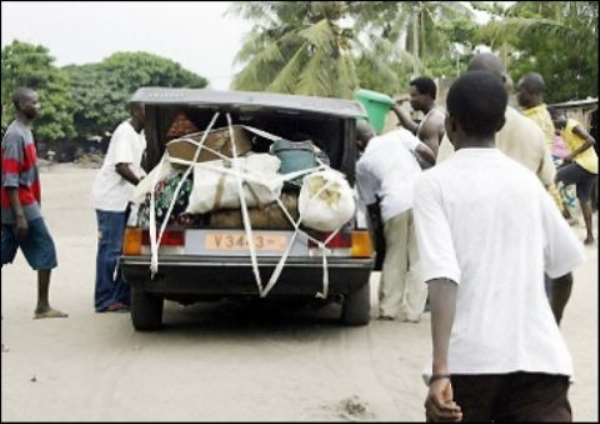 Ho, May 5, GNA- The Ghana Immigration Service, has registered a total of 12,933 perceived refugees from Togo, comprising mainly women and children.
Mr Robert Quartey, Volta Regional Commander of the Service who disclosed this to the Ghana News Agency, in an interview on Wednesday gave the breakdown as 10,543 at Aflao, 2,373 at Menuso in the Kadjebi District, eight at Nyive and nine in Ho.
He said the influx was a temporary phenomenon, which did not warrant any panic over internal security or the causing of food shortage.
Mr Quartey said the refugees crossed over to Togo during the day to work and return at night for fear of harassment in their country. He said though the human traffic from Togo had reduced, his outfit was documenting everybody who entered Ghana's territory, including those who claimed they were only visiting relations.
Mr Quartey gave the assurance that the situation was under control and there was no justification for any body to raise false alarm. Among those registered were eight Catholic sisters who are being hosted by the Sacred Heart Parish in Ho.