Kasoa Residents cry for water.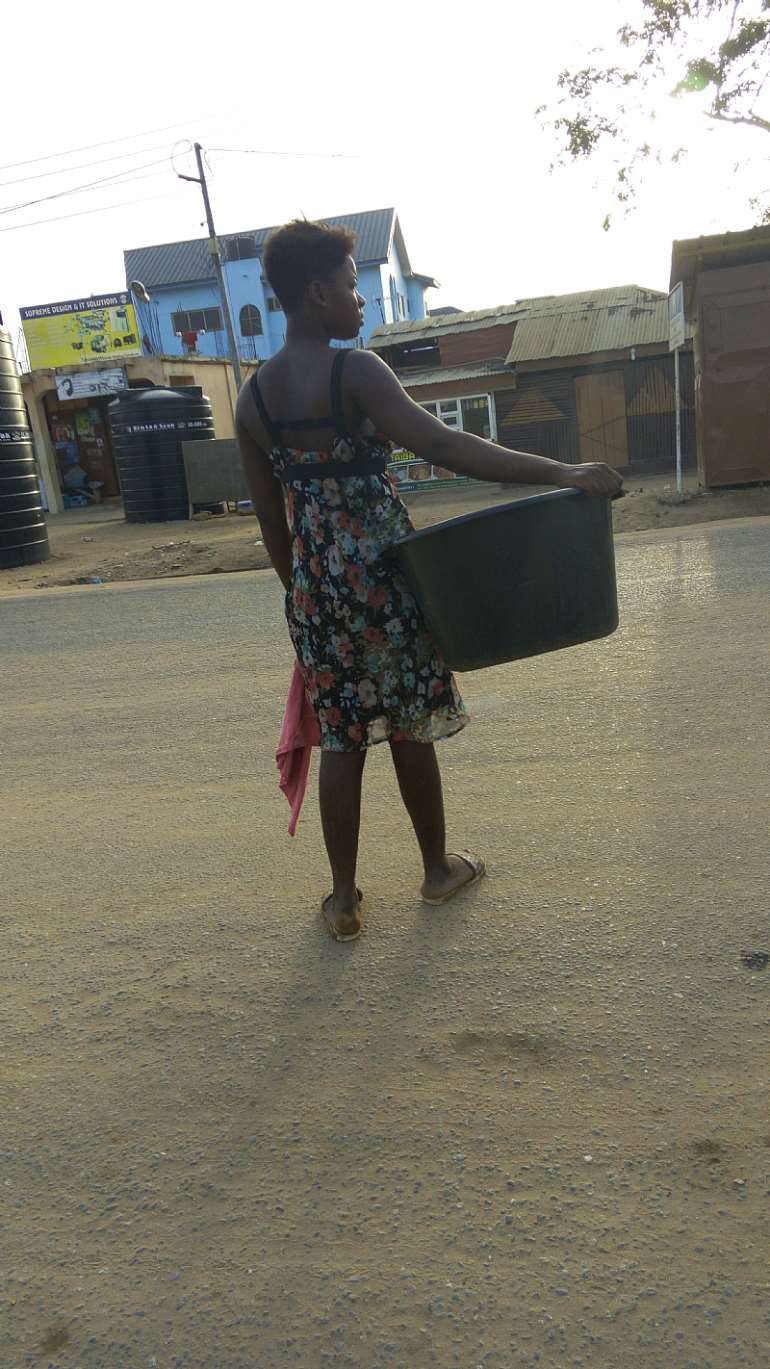 Residents in some parts of Kasoa are in dire need of water to survive following an alleged damaged of a pipeline due to the construction of the Kasoa Interchange. The situation which has lasted for more than three weeks now includes the following areas: Blue Top Estate, Blue Top Estate Junction, and some parts of Kakraba.
According to residents, a majority of them have to move as far as winniba to get water on daily basis. To add salt to injury, the water tanks that used to provide water to them whenever there was a temporary shutdown of their taps have also taken advantage of the situation to milk poor residents dry of their coins.
"The water situation is negatively affecting me. Every dawn I have to hover from one area to the other in search of water. The worse part of it is that you will not get water around here no matter how hard you try." Alima bemoans. "We now have to depend on 'bula' (wells) which is not hygienic to survive. Why are we paying all the huge bills for?" she asks.
Some of the residents who spoke to this reporter said several attempts made to the Ghana Water Company Limited (GWLC) in Kasoa of their plight have proved futile. "We have called the GWLC in Kasoa on several occasions since the very day this incidence occurred, complained bitterly to them, yet our pleas have obviously fallen on deaf ears. What kind of change is this?"
When we contacted Mr. Stanley Martey, Public Relations Officer of the GWLC, he promised they would work on the situation. As at Sunday, 23rd April 2017 residents were yet to see water flow through their taps.
They have therefore called on the government to come to their aid. "We are dying here. How can we survive without water? Please, government come to our aid." Adjoa, a resident pleads.