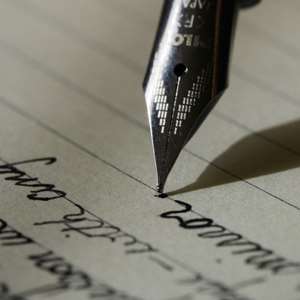 Written by Sir Article, Founder and CEO of Sircle Communications.
As a matter of fact, I never believed in "love at first sight" — it was, to me, an illusion and simply absurd.
However, I will try to precisely narrate how a certain girl proved to me that "love at first sight" is more than real and even reasonable.
Alright, I boarded a bus from Kaneshie to Takoradi after a radio interview I had on Radio GIJ in Accra was called off and postponed due to a terrible event that occured at the studio.
I was, in fact, incredibly frustrated, bewildered, disappointed and, though, not really angry.
Because I had left home in Sekondi at dawn on Saturday to travel to GIJ campus for that interview, which mysteriously could not come off, so I had to return to Sekondi-Takoradi that same hot afternoon I arrived in Accra.
When I boarded the VIP bus, I set my eyes on a very young and slim-cum-cute girl who sat just behind me. She looked, and actually is, adorable.
Quietly strangely enough, she asked if she could come and sit beside me — and I happily agreed.
So we began to chat, and we knew we would keep on chatting in the bus for over 4 hours 30 minutes as passengers and, of course, complete strangers.
Interestingly, she did tell me she would be vacationing at the residence of her uncle in the community where I live; I know that man very well too.
Yes, our conversation was filled with fun, openness, romance etc.
We talked about schooling, relationship, business, family life, and several others, with mutually deep affection — that seemed unusual as strangers.
Besides, we spoke in English throughout our conversation, because she is a student of Archbishop Porter Girls' Secondary School, an Ewe and a Tema girl.
Wow! I proudly told her I dropped out of UCC — where I intended to alight, and did alight — to start my writing firm and publish a motivational book. And I explained how and why I did all that.
She responded, "I mean, who does that [in Ghana]; leaving school [university]?..."
What I liked most about this teenage girl is: she is a talented writer, and she wrote something interesting about our first encounter in her notebook while we were conversing. Well, she always does that as a diarist.
At the peak of our conversation, she sweetly said she had fallen in love with me (that's "love at first sight," because it was our first meeting). Adding that, she was feeling lovey-dovey towards me.
Is she dating? Yes, she is, although she claims her relationship is dormant and complicated.
Also, I believe it was a serious crush she had on me owing to a number of reasons she gave and I personally observed.
Frankly speaking, her emotion was neither lust nor sexuality; it was purely and a huge admiration for me, rooted in romance.
Remember, she will turn 16 years old later this year while I will be 21 years old on 11th September, 2017.
Moreover, I asked her why she fell in love with me in an hour into our conversation for the first time, and she unwillingly replied, "You love what you do, you are cute..." These were what I could remember.
Yet my own sincere observation showed that, it is because I was (I think in a special or different way though) crazy, unassertive, inspiring, amiable, mature, caring, lovely, intelligent, amusing etc. in my demeanour.
Ha-ha, we did a few less naughty things I would not like to share.
Okay, I later alighted at UCC to conduct business and have fun as usual, and she continued her journey to Takoradi. And she would later text me, saying, "The ride to takoradi was really boring after you left me...i was lonely."
More importantly, we have become friends now. And, I dare say, she could end up being my girlfriend — and possibly wife. (I know what you are thinking now).
Let me wittingly state that, it would be so great to marry a paediatrician — which is her occupational ambition in life — and an APPSAN as an Old Saint.
Lastly, she misses me, and I also miss her.
Hey, girl, if you are reading this piece, know that, I love you too.
See you again when I return home on Monday.
Au revoir!
Source: sirarticle.blogspot.com