21 April 2017
|
General News
Yellow Yellow Minor Riders Desert School in Tamale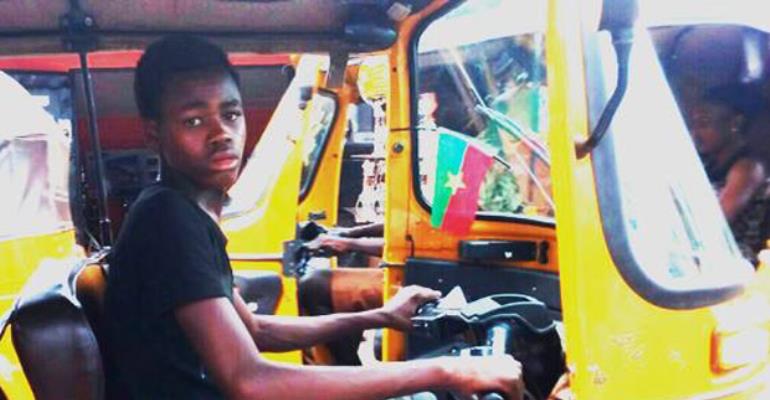 DAILY GUIDE has gathered that minors in the Northern Region mostly ride tricycles also known as 'Yellow, Yellow.'
Most of the tricycle riders have dropped out of school to make money.
The Road Safety Department in the region has stated that the tricycle riders do not have legal backing to operate commercially.
Tanko Iddrisu, a Junior High School (JHS) student, who has dropped out of school to ride the tricycle, indicated that he makes GH¢150 daily, out of which GH¢50 goes to his master, GH¢50 for fuel and the rest into his pocket.
A cross-section of residents, who spoke to DAILY GUIDE, were of the view that the tricycle riders charge low fares compared to the taxi drivers, but indicated that it was not healthy for minors to operate vehicles.
"Because the tricycle operators charge low fares, they get more customers and make more money which discourages minors from going to school because they get easy money daily.
A customer told DAILY GUIDE that he does not patronize tricycles operated by minors.
"It is dangerous to board tricycles being operated by minors, who lack experience and do not know road safety rules.
"I personally confronted a minor and asked him why he decided to operate the tricycle instead of going to school, it's a very sad development."
From Eric Kombat, Tamale