20 April 2017
|
Rwanda
Rwandan court hands ex-Hutu militia leader life sentence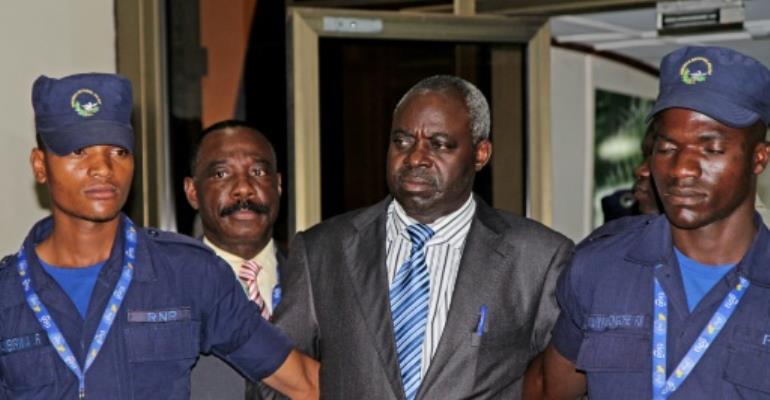 Kigali (AFP) - Former Hutu militia leader Bernard Munyagishari was sentenced to life imprisonment by a court in Kigali Thursday for his role in the 1994 Rwanda genocide.
The high court of Kigali judged Munyagishari guilty of "crimes of murder and genocide" but acquitted him of rape. He has 30 days to appeal, Emmanuel Itamwa, a spokesman for Rwandan courts told AFP.
Born in 1959, Munyagishari was tried over events in northwestern Gisenyi where he headed the notorious Interahamwe Hutu militia and where Tutsis were thrown into mass graves at a cemetery.
Some 800,000 people, mostly from Rwanda's Tutsi minority, died in the genocide after the death of the Hutu head of state, Juvenal Habyarimana, on April 6 1994.
Munyagishari was arrested in the Democratic Republic of Congo in 2011. He was transferred to Rwanda in 2013.