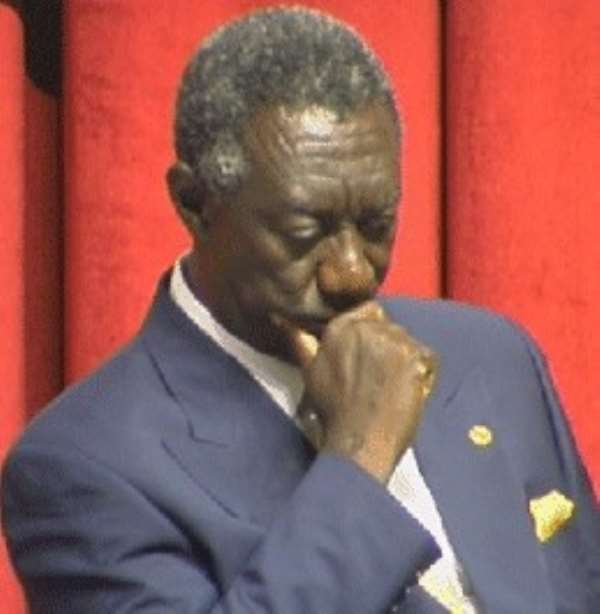 A member of the Committee for Joint Action (CJA), Ama Benyiwa Doe of the NDC, has called on President Kufuor to resign because he is incompetent to rule the country.
The CJA member took swipe at the president on the large number of his Ministers compared with the NDC administration. She was speaking on the intentions of the CJA to hold the Wahala Demonstration in Tamale on a programme on Radio Justice hosted by Osman Dawda. Other members of the committee on the programme were, Danny Ofori Attah of the GCPP, PNC's Alhaji Ramadan, a student leader, Boya Gariba and Alhaji Kwabena of the NDC.
Amah Benyiwa Doe accused the president of nepotism and corruption, whiles lashing at some functionaries of the government. She cited an example of a DCE who awar! ded contract to himself without being called to book by the president. The CJA member asserted that hardly does one now hear in President Kufuor's speech talking about the NPP's policy of "zero tolerance for corruption" and said what is now championed by the president is what she termed, "zero admittance to corruption".
Alhaji Ramadan took issue with the government at the manner Alhaji Issah Mobila's case is being handled and accused the government of selective Justice. Alhaji Ramadan On when will the CJA hold the "WAHALA" demonstration in Tamale the members stated that they are only waiting for the residents in the area to give them the go ahead. Meanwhile the NDC regional secretariat has pledged in a statement to support the Demonstration anytime it is organized in Tamale.