19 April 2017
|
Diaspora (UK & Ireland)
British High Commissioner Hosts GUBA 2017 Launch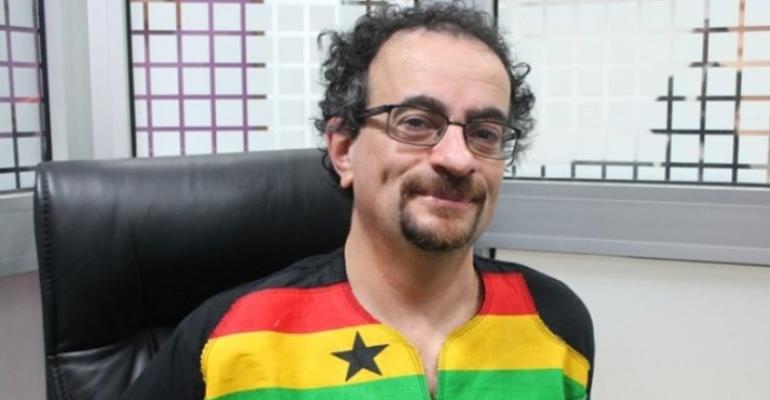 The 6th GUBA Awards launch, is set to take place on Friday the 21st of April, 2017 at the British High Commissioner's residence in Accra, Ghana. The launch is subsequent to a dinner reception where the British High Commissioner to Ghana, Jon Benjamin, will host chief executives and high profile government officials at his residence on the same day.
The GUBA Awards is organised bi-annually to recognise and celebrate outstanding individual and group achievement within the British Ghanaian community.
George Ameyaw, Head of PR, Marketing and Sponsorship stated that focus of the awards for the past 6 years has been centred on the exploration and acknowledgement of talent and far-reaching accomplishments within the British Ghanaian community.
"The Ghana launch adheres to GUBA's aim of solidifying the relationship within Ghana and its citizens in the diaspora. It aims to strengthen the relationship between the UK and Ghana and in turn, increase trade relations and development", he added.
Speakers at the launch will include Steven Gray, Chief Executive Officer of Atuabo Free Port who is also a GUBA Board member and British High Commissioner to Ghana, Jon Benjamin. Award-winning singer, Wiyaala will also perform on the night.
Slated for Saturday the 3rd of June 2017 at the Intercontinental London - The O2, London, the Awards ceremony will commemorate Ghana's 60th anniversary with tributes to historical national achievements 60 years after independence and GUBA's 6th anniversary. Tickets for the GUBA Awards can be purchased at www.gubaawards.co.uk
About 40 individuals have been nominated in 7 categories for the awards this year, including Animator of the Year Award, Professional of the Year Award, Charity of the Year Award, Ghanaian Alumni Award, Made in Ghana Product Award, Business Start Up of the Year Award and Efie Ne Fie Award. 11 black awards will also be given out on the night as an acknowledgement for excellence.
GUBA 2017 NOMINEES LIST
Animator of the Year Award
Comfort Arthur
Francis Y Brown
Cycil Jones Abban
Indigene Bros
Professional of the Year Award
Dr Nicholas Ossei-Gerning - Medical Doctor
Joshua Siaw - Lawyer
Sheila Nortley - Film Director
Myx Quest - Entrepreneur
Samuel Boateng – Sales Professional
Charity of the Year Award
Actionplus Foundation (UK)
Wulugu Project
Creating New Beginnings
Nyarko Cleft Care
ATE Action Through Enterprise (ATE)
Ghanaian Alumni Award
Aburi Old Girls Association (AOGA)
Holy Child Past Students Association (HOPSA)
Opoku Ware Old Boys Association (AKATAKYIE)
Prempeh College Old Students' Association (AMANFOO)
Made In Ghana Products Award
Skin Gourmet
Studio Badge
Chaste Clothing
Muange Clothing and Multimedia
Selina Beb
Peini Skin Care
Booomers International Ltd
Ghana Bamboo Bikes Initiative
We Naturals
SeKaf Ghana Ltd (Tama Beauty & Hair Nature)
The Sweet Art Company
Business Start Up of the Year Award
DFT Printing Studio
Bespoke Binny
Vitae London
Purete Nature
Efie Ne Fie Award
Genevieve Puni - RecTrain Services Limited
Vanetta & Vemilleon Ackah - Kiddie Garden Nursery International
Andrew Takyi- Appiah - Zeepay
Ruth Amoah – The Sweet Art Company
Black Star Award
Maidie Arkutu – Female Influential Leader
Apostle Dr. Kwadwo Safo - Innovative Pioneer
Anas Aremeyaw Anas - Exceptional Journalist
Dr. Michael K. Obeng - Humanitarian Spirit
Dr Paa Kwesi Nduom - Excellence in Business, Ghana
Mr & Mrs Mensah (Uncle John's Bakery) - Enterprising Business Award
Dr. Kwaku. Oteng - Outstanding Industrialist
Dr Kofi Amoa-Abban - Young Oil & Gas Entrepreneur
Kelvin Doe - Young African Innovator
Dr Nii Dzani - Influential Economist
Jason Sarfo-Anning – Student Achiever of the Year
To vote for any of the nominees above, visit www.gubaawards.co.uk/voting/#
GUBA2017 Sponsors – Title Sponsor: ECOM Ghana. Category Sponsors: uniBank Ghana, KLM Royal Dutch Airlines, Imperial Homes, ABN TV and Radio. CEO Dinner Sponsor: PayAngel. Media Partners: ROK TV, VOX Africa TV, Starr Radio UK, HotDigital Online FM, Rising Africa, Afropulp Magazine, The Voice Newspaper, , ABN TV and Radio. Partners: Final Effects Studios, NAS Studios, Anita Erskine Media, Precise Marketing, E-Volution International, Plant It Events and MakeUp Ghana. Material Sponsors: Vlisco, Kente Queen, ACOTE and Travel Sponsor – Faze 2 Services.