19 April 2017
|
Religion
Interdenominational Fun Games And Health Walk 'Passion Games 2017' Marked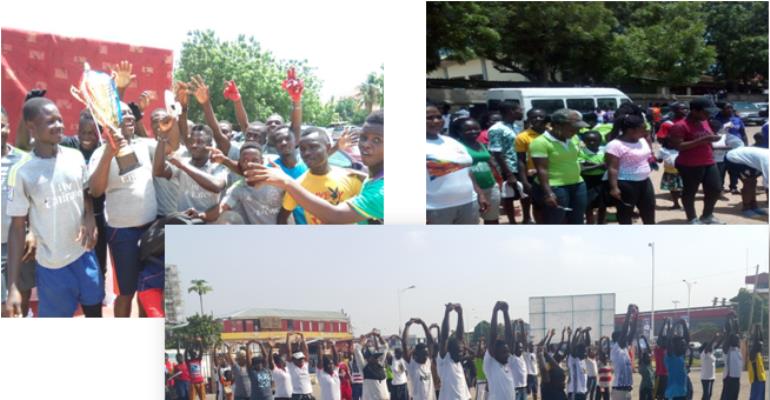 The Azuma Park at Achimota was packed with over 500 Christians from about seven different Churches in and around the GA-WEST Municipal Assembly, to participate in various games to mark this year's Easter picnic.
Apostle Richard Dwumfour, who was the Chairman for the Planning Committee and the General Over seer for Conquerors Redemption Ministry, speaking to the press reiterated that the picnic was organized to meet and promote the physical wellbeing of the members and to prevent especially the youth from engaging in ungodly activities during the Easter holiday.
It was also to bring together the various Churches to network with one another and birth a web of one minded believers.
The Bi-annual Interdenominational Fun Games and Health Walk dubbed "Passion Games 2017" had members participate in football, Playing Cards, Tag of Peace and lime & spoon race, Ludo and many others, amidst singing and dancing while proclaiming the goodness of the resurrected Christ.
He said the Planning Committee of the Passion Games is of the view that the event would lay a very solid foundation for subsequent ones and is determined to make it a Bi-annual event, which would venture into providing free health screening to both members and the communities as part of it s corporate social responsibility.