18 April 2017
|
Editorial
Much Whingeing About Nothing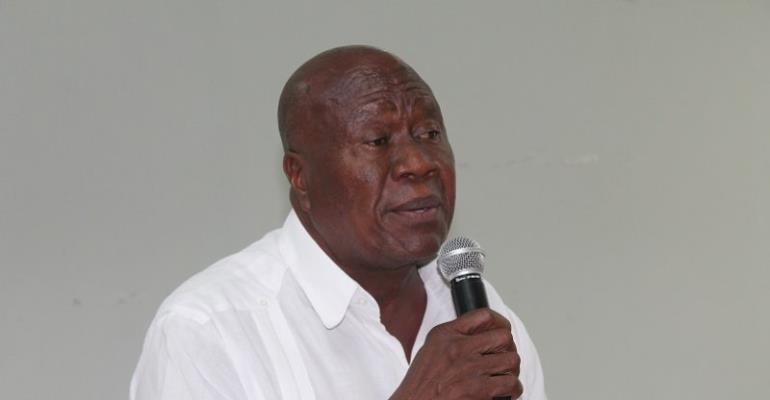 The National Democratic Congress (NDC) ushered in the Easter season with an unnecessary and cacophonous press conference last Wednesday.
It was another venting of a bottled-up anguish over their unexpected electoral defeat which has launched the party into disarray. It has endangered their existence as a formidable political grouping as the country takes further steps in the democratic journey.
With the founder nowhere near returning to the fold of the party even after the prostration at his feet by some remorseful leaders of the grouping and John Mahama's parable of the lame horse, the worst is yet to come.
It should not, therefore, be surprising when a sulking Kofi Portuphy, now leader of the party, led the charge on the ruling party frowning and firing 'washout shots'.
It was a vintage NDC in full flight on the day under review. They hurled propaganda driven charges at the New Patriotic Party (NPP) seeking vainly to shift attention from the achievements of the party within their first 100 days at the throttles to the outright frivolities they dangled in front of Ghanaians.
Kofi Portuphy, the man who showed the characteristics of a militia commander when he seized the National Disaster Management Organisation (NADMO) headquarters in 2009 even before his party took total control of government, must be reminded about his crude tactics. He went to a bed-ridden Akrofi, then head of the organization, demanding the keys to the place; too hungry to wait a day longer. Today, he is pontificating about decent politics – a quality alien to their party.
Even as he marched to NADMO in battle order, NDC foot soldiers were seizing public places of convenience, cars in the streets of Accra and churches; actions reminiscent of the situation when a town is overrun by enemy forces in a pre-colonial or medieval warfare.
It is instructive hearing Hon Muntaka Mubarak claimed that two wrongs do not make a right in reaction to what, according to him, is the hounding of public officers from their duty posts in the wake of the NPP government takeover. How amazing NDC party campaigning for political decency: Akwatia, Chereponi and Talensi are still fresh in our minds. May the souls of those who died through the impunity of NDC activists rest in peace.
Kofi Portuphy and his party, after all, deserve a modicum of sympathy from Ghanaians considering what the four-year mandate given to the rival New Patriotic Party (NPP) means: being in opposition with their bad governance records is portentous. The early manifestation of symptoms of a successful tenure for the incumbent government as represented by the appreciation of the cedi and the record downward spiraling of inflation and many others would require some magic to be able to put dust into the eyes of Ghanaians as they have always done.
Many frustration-driven press conferences by the NDC are in the horizon even as President Akufo-Addo makes good his Ghana transforming promises.  NDC, what a species of politicians!