16 April 2017
|
Press Statement
Dagbong Youth Condemns Irresponsible Fake Reportage By Multi-Media House And Its Affiliate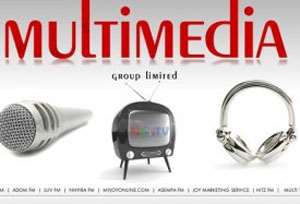 Dagbong Youth for Development ("DYD") on behalf of all Dagbong youth wish to extend its condolences to families of the victims of the unfortunate incident that occurred at Agbogbloshie on Tuesday April 11, 2017. The clashes were uncalled for and can best be described as shameful at the least. We wish all those injured speedy recovery and pray that nothing of that sort happens again.
We want to however waste no time by stating that the way the incident was reported by certain media houses, specifically, JOY FM was unethical, irresponsible and very risky as far as the peaceful co-existence of Dagombas and Konkombas is concern.
It is hard to understand why a media house that ought to inform the public chose to behave this way without taking into consideration what the impact of such reportage could be. At least if the reporter lacked the basic ethics of reporting on such incidents, we expected the editors to have captured the irresponsibility exhibited by such a report and the damages it could cause if readers were to believe it.
Dagbon youth for development would like to set the records straight as follows as follows;
Two wayward groups at Agbogbloshie had a fight and decided to take the laws into their own hands. This is not new to the slums of Ghana. There were similar instances that happened in 2015, 2014 and 2009. Though unfortunate, these incidents are not unique to Ghanaian slums and are bound to happen as people from diverse backgrounds meet and struggle for ownership of scarce resources. The unfortunate thing is that the chaos happened between Dagomba and Konkomba groups – who are the largest ethnicities at that specific location.
Dagbong youth believe and know that there have been similar clashes between individuals from other groups living at the slums in our major cities. In all those cases, nobody reported "war between one ethnic group and the other.'' A clash between an Akan Group and Ewe Group would never and has never been reported as war between the two ethnicities; Dagombas and Konkombas and all Northern tribes deserve the same treatment. Anything other than this is illogical, unethical and irresponsible.
We require JOY FM and all media houses that are in love with reporting only horrible stories about the North to cease and desist; and that must be now! There are several good things that have been achieved by northerners and Dagbong specifically. We do not see similar attention given to good things coming from the North – yet, isolated incidents are reported as if the entire Dagbong Kingdom committed such crimes.
In August 2015, Chieftaincy related conflicts led to seven deaths in Tuobodom; this conflict was never labeled a conflict for all Bono people. In March 2016, another clash at Portor in the Brong Ahafo region claimed one life with several injuries; and in May 2016, another chieftaincy clash at Kato, also in the Brong Ahafo led to one death and several injuries. All these were reported as community incidents and never an incident of Bono people. Why do we treat the north different when it comes to such cases? Had any of these incidents happened in the north, the headlines would have been different.
Why will a community or a ghetto fight started by two lawless groups be reported as renewed violence between Dagombas and Konkombas? Why does the north deserve only the worse? This must stop and must stop now. We are not pleading for this – it is our right to receive fair reportage from all media houses – we shall not sit unconcerned whiles our image is being tarnished. Enough is enough!!
To our Dagbong brothers and sisters and all northerners who indulge in these activities, please stop!! Note that you are disgracing us, the Dagbong Kingdom and the north as a whole. Let your names be in the media for doing exceptional things that will make everyone proud. Do not give anybody the chance to disrespect us.
We are called "Ntafou" for a reason. For anywhere we find ourselves, we bury our differences and take one another as brothers and sisters without regard to how we speak and or are called. This trait is our pride and helps us in coping with life outside our home regions. We come together to defend one another; we come together for social events and that makes us one! We need to keep this trait no matter what; for that is a wonder that our neighbors are yet to understand how and where we acquired it.
We also call on all northern politicians, specifically those in leadership to unite for Dagbong. We deserve more from them – especially our MPs. We believe their silence on some of these issues go a long way to influence people to keep damping such trash on us. Perhaps because this issue has no political benefit, that is why none of them is stepping in to speak on our behalf. It is beyond comprehension that none of them sees the need to clarify the issue so far. But we the youth shall fight for our home if the leaders fail to do so.
To conclude, we want to state without favor that, the way the incident was reported did not only exhibit high level of irresponsibility; it was a very risky and dangerous one that had the potential of burning the North. Our brothers and sisters at home could capitalize on this and resort to violence – after all, JOY FM labeled it as "renewed violent clashes between the two northern ethnic groups." I think those of us who were around would attest to how horrible the violence between Dagombas and Konkombas was; and never pray to witness something of that sort in our lifetime. To therefore pronounce that, that unfortunate incident has been renewed is gross irresponsibility, unethical, malicious and Machiavellian that we expect the National Media Commission to caution the media houses on.
We want to assure all Dagbong citizens and all northerners as well as Ghanaians, that there are no renewed clashes between Dagombas and Konkombas. The two ethnic groups are living peacefully together and would continue to do so to perpetuity. This might be Unpleasant to JOY FM, but that is the truth!
God bless Dagbong
God bless northern Ghana
And God bless our homeland Ghana.
ALHAJI JAGBO BAAKO – President
0209093355
ZAKARIA DAWUD – Secretary
0201744141
AYUBA MUIN – PRO/ORGANIZER
0243549989