15 April 2017
|
US & Canada
Pet goat 'Speedy' helped save family from house fire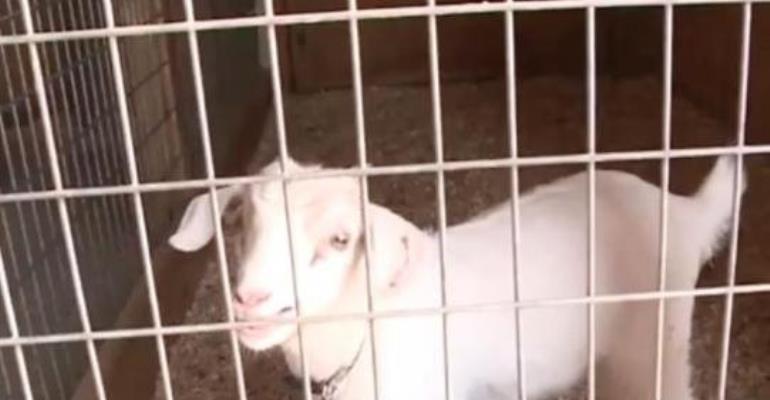 A pet goat proved to be a lifesaver for an Arkansas family after helping to wake them up during a house fire.
Abigail Bruce, 10, had her sleep interrupted when her new pet goat "Speedy" began hopping on her legs and chest and frantically bleating for her to wake up.
"I was thinking what's happening? And all I seen was smoke," she told WREG.
The girl quickly ran into her parents room to inform them she was barely able to breath due to the smoke that had made its way into the house.
Her father, Nick Bruce, got out of bead to discover the family's garage had been consumed by flames.
"The fire was already starting to come through the windows," he said.
The family managed to jump out of the bedroom window to safety, mostly thanks to Speedy's timely actions.
"He knew what to do and everything," Abigail said.
Her father bought Speedy for the girl as an early birthday present just two days before the fire and their relationship got off to a rocky start.
"I personally, did not like it. I didn't want anything to do with the goat, but after this weekend, I guess he came right on time," he told KAIT.
Abigail was grateful to her new pet for helping save the family and said the two would share a long-lasting bond.
"I like that little goat," she said. "I think he means a lot right now. Well not just right now, but forever."