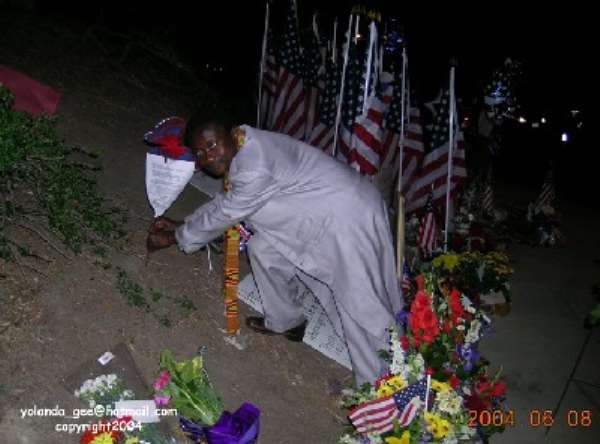 Kumasi, April 28, GNA - Mr Kwame "Major" Appiah Boateng, the 2004 CPP parliamentary candidate for the Nhyiaeso, has called on all freedom loving Ghanaians, especially followers of the CPP, to organise peaceful demonstrations against neo-colonialism, imperialism and what he calls "hi-tech colonialism" that threatens Ghana's freedom, peace, independent and sovereignty.
He said the peaceful demonstrations, which should be termed "Yaa Asantewaa Demonstrations" in honour of the great Asante warrior, should aim at uprooting impositions by the world economic powers that are the root causes of Ghana's economic and political woes.
Speaking in an interview with the Ghana News Agency in Kumasi on Wednesday, Mr Boateng said the "Wahala" demonstrations were not the answer since the demonstrations did not deal with the root causes of the country's problems.
He described the "Wahala" demonstrations as opportunistic and politically motivated since it had not been able to address the woes of the country.
Mr Boateng praised the leadership of the CPP for showing solidarity with the people of the country but advised them not to allow themselves to be exploited by any political party to the detriment of the CPP. He said since CPP was committed to national identity and freedom, its focus should be an intensification of the struggle against neo-colonialism in the country.