GaDangmes Must Be Thankful To Akufo-Addo - I.C. Quaye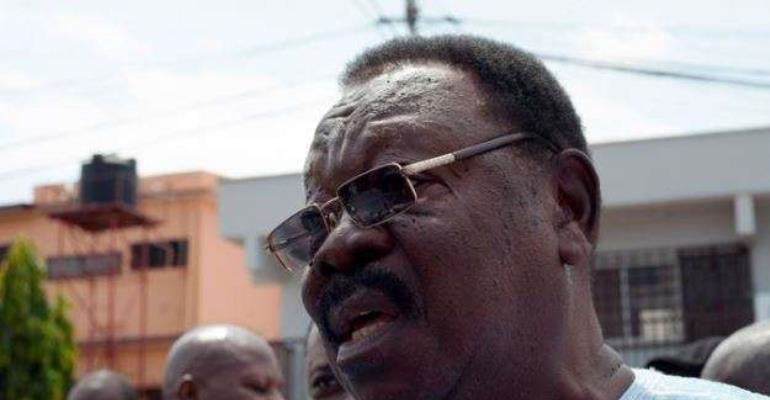 Former Gt. Accra regional minster Honorable I.C. Quaye who is also the current chairmen of Ghana hajj board has called on GaDangmes to appreciate the appointment given to GaDangmes by H.E. Nana Akufo Addo's government
I.C. Quaye mention persons like Right honorable speaker of parliament; Prof. Mike Ocquaye, the current foreign affairs minister Ayorkor Botchway and a host of deputy ministers occupying prominent positions
He made the call on Abongobi Media Radio in Switzerland during a programme dubbed 'Mo Sane Moko Sane Ni' which means the issues of others can also be a concern to fellow people.
According to sheikh I.C. Quaye, at the moment there are not enough Ga teachers in Greater Accra to teach the language and all must rise to support the call to have more GaDangmes who will have an interest in teaching the Ga language.
"GaDangmes must get involved deeply into Gt. Accra politics which at the moment we have a huge deficits of non – GaDangmes occupying most of our parliamentary seats and top government positions".
I.C. Quaye noted that GaDangmes in the Diaspora have left all GaDangme issues and problems on those at home, which he think it will be a good idea if those domical can also help to reclaim the lost glory
He also advised the current GaDangme to hold the principles of their forefathers who fought to claim the present location i.e. Accra, the capital of Ghana.
Based on the issues concerning Greater Accra, I.C. Quaye made it clear that in the past, during the famine time of the Ga´s before Homowo is celebrated there were lots of conflicts and fights and it even got to the extent that the drums for merriments were taking away from the Ga people and this turned into a quarrel. The rites performed by the Ga´s are seen as rituals but I.C. Quaye verified as a Muslim that this is a rite and not rituals. This issue brought in lots of problems between the pastors and kings and other Ga inhabitants. Everyone is allowed to believe in the religion he or she desires as the constitution says.
He point out that there are some places where GaDangmes have to finance themselves in order to attract investors. Facilities like salt pond in Ada, the mongo plantation in Dodowa, the rice plantation in Accra plains, and fishing landing site from Ada through James Town to Langma fishing ground because these properties are our own and we know the history of how proud those are to our region
I.C. Quaye ended by urging his fellow countrymen that, H.E. Nana Addo and his wife (Rebecca pure Gadangme) does not joke with GaDangme matters and that he does everything he says. He pleaded with everyone who loves GaDangme to come on broad, so that we build, support and encourage each other in raising the flag of Gt. Accra to the highest level in Ghana because Gadangme are intelligent people when it comes to engineers and doctors who can help in the future.