A 2017 mobile study by Jumia has shown that infinix has dribbled competing brands such as Hotwav, Innjoo, Itel and Tecno to become the top smartphone brand across Jumia's 15 markets.
The study, which was carried out in 15 countries such as Algeria, Nigeria, Morocco, Tunisia, Egypt, Ethiopia, Mozambique, Ghana, Ivory Coast, Cameroon, Rwanda, Uganda, Tanzania, Kenya and Senegal, also predicted a 720 million Smartphones in Africa by 2020.
Speaking at a news conference in Accra to launch Jumia's 3rd White Paper on Africa Mobile Trend 2017, the Chief Executive Officer of Jumia, Sacha Poignonnec said the smartphone penetration and usage are soaring with current adoption rate predicted to shoot up from 28percent in 2016 to 55percent in 2020.
According to him, Ghana is leading in mobile subscription of 36.6 million against a total population of 27 million representing 129percent penetration up from 127.63percent in 2015-2016.
He noted that in 2016, the mobile internet subscriber penetration in Ghana was 14percent and 28percent penetration for Africa adding that data shows the Ghanaian consumer is interested in mobile phones integrated with social media and the ability to download from the internet.
According to him, Jumia experienced a boom of 17% growth in smart phones sales on Jumia, which demonstrates the increased demand for phones built on operating system that allow users to browse the internet, send and receive emails, download music and access mobile applications.
Sacha Poignonnec indicated that infinix is a brand that thinks about the consumer by satisfying their strong desires for superior brands through the delivery of products that fits their productive lifestyles.
He added that Infinix is taking huge advantage of the regional markets using Jumia as the vehicle to drive sales through the delivering of more valuable and power products at the convenience of their customers.
Jumia boss emphasized that they are committed to ensuring that products and services are offered at very cheap prices compared to other market prices of the same product without compromising on quality.
He posited that moving forward they will create more awareness about Jumia so that people who are not used to Jumia will really get to know more about the services they offer.
"Jumia will set up more offices in the regional capitals so that people who are less used to internet can walk in and feel the physical presence of Jumia with any difficulty in accessing their products online," he stated.
Sacha Poignonnec intimated that Jumia is actively working to create more opportunities for local vendors to sell their products on Jumia service called Jumia Local.
According to him, this will encourage Ghanaian designers, manufacturers and other local producers to growth their brands in order to become more successful.
"There are great stuffs made by Ghanaian designers yet they do not have the office space to market and sell these products which is the reason why Jumia has been established to make it easy for these entrepreneurs to build and grow their brands," The CEO stated.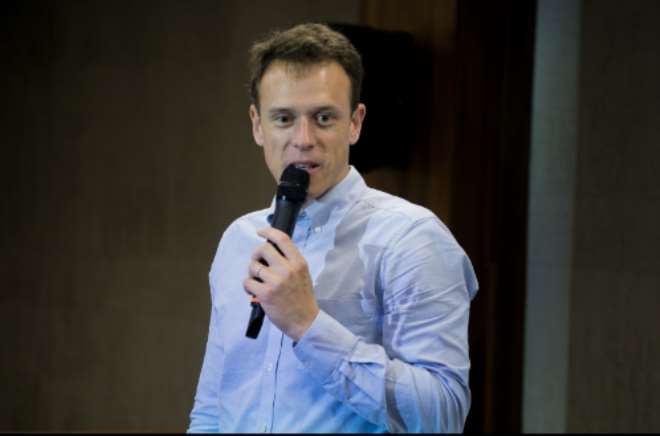 2017-04-07 215624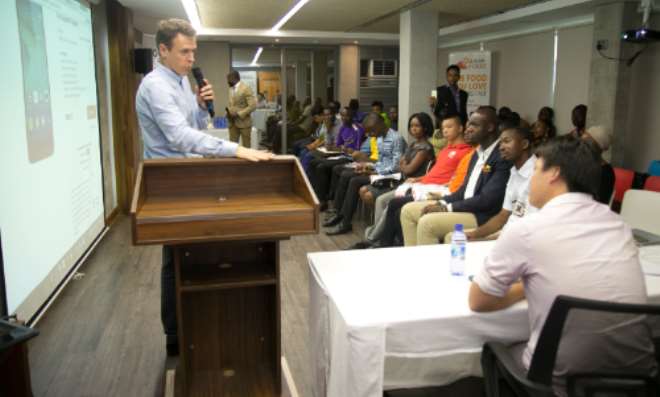 2017-04-07 215648