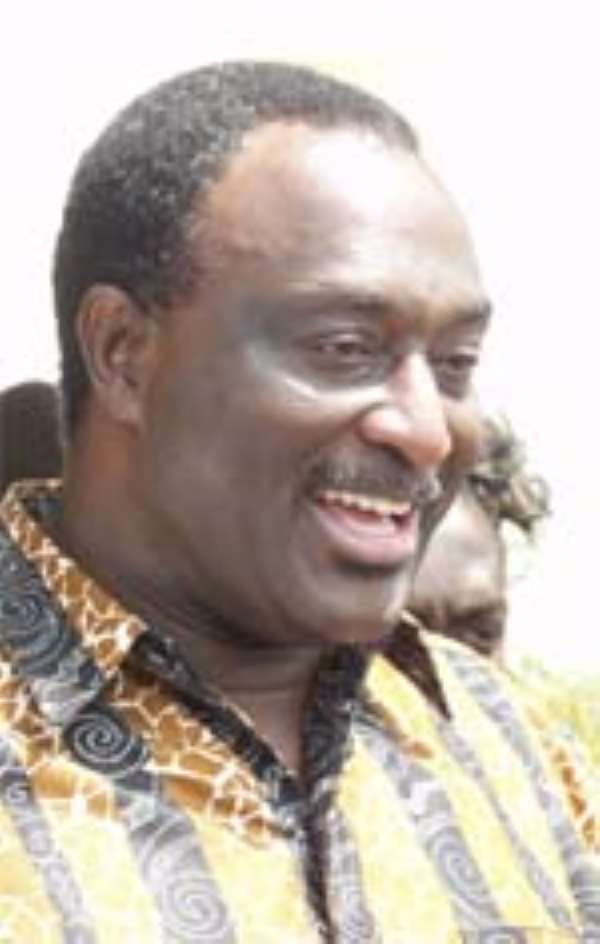 Staff salaries cheques bounce as ¢ 1b blown on conference Thursday, April 28, 2005 -- GHANA's prized Standards Board which holds the highly coveted certification RSO 9000, and the only country South of the Sahara is in danger of losing this certification for fish exports that even South Africa does not possess following multiple problems of inefficiency, low morale and scant attention from the sector Minister Mr. Allan Kyeremanten.
Yesterday, matters reached a new low when workers of the Board had cheques they presented to the bank as their salaries returned unpaid, stirring angry scenes around the Legon offices of the organization.
Senior staff who were yet to get their pay had virtually abandoned their offices scouring town ostensibly to look for their daily bread as the speculation grew that they were not going to get their pay even if their junior staff could not be paid.
Chronicle learnt that almost every top management staff from laboratory technologist to sectional directors had left and taken up employment with the Food and Drugs Board. Those who could not leave are either too old to make the transition or prefer to stay and put up with the frustrations.
Within nine months, almost all the directors would have hit the retirement age. Mr. Larry Yankey the current director who hit retirement age last week told staffers that there was no replacement for him yet so he was staying on till one is found.
In separate interviews conducted, chronicle learnt of a variety of forms that the Board is able to generate funds internally to pay themselves, principally from destination inspection and also income from their dealing with Cocoa Board because they used weighing scales which alone is capable of generating half a billion cedis.
However the alarming part of the story of the Standards Board is how an amount of c1 billion cedis of their badly needed own funds which should have been used to pay them was blown on 40 participants for a seminar when government was unwilling to sponsor them.
The seminar was organised by the African Regional Standardization Organisation...
There were murmurings that the Minister is too nice but appeared helpless to do anything and Chronicle learnt that he was off on sick leave when his office was reached. His deputy was also not available.