Water Resources Commission Advocates Reuse Of Treated Waste Water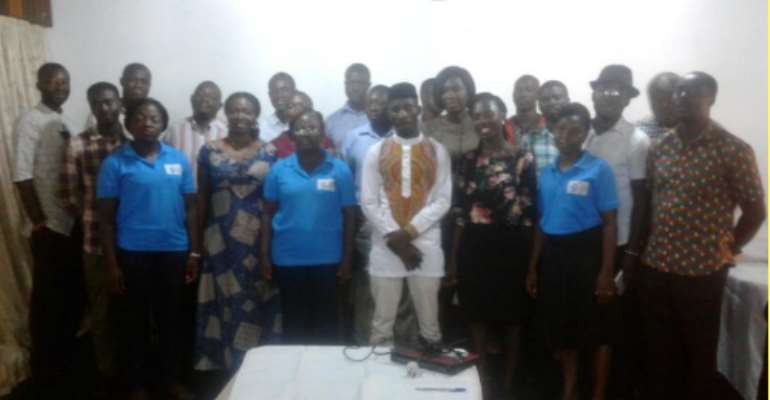 The Water Resources Commission is advocating for the reuse of treated wastewater that are mostly generated from companies and household activities into safe water for domestic, agricultural and industrial purposes.
Speaking at a news conference in Accra on the effects of wastewater disposal on aquatic biodiversity, Adwoa Darko, Chairperson of the Planning Committee of the World Water Day said it is about time focused is directed at reducing the pressure mounted on fresh water.
Marking this year's World Water Day on the theme, "Water and Wastewater," she noted that fresh water can be conserved to reduce pressure while wastewater can be regenerated and treated for other beneficial use.
"It will help in solving our waste management problems and reduce the incidence of cholera and other water borne diseases if we are able to harness these waters that we deemed waste," she intimated.
Mrs. Darko posited that Government commitment in establishing a sole ministry for Sanitation and Water Resources is a demonstration of its resolve to support this effort holistically.
"I am also seeing that there is going to be a policy direction in that regard for us to look at wastewater as a resource that can be generated and treated for reused for every home and company in the country," she stated.
Obiri Samuel, Senior Research Scientist, CSIR-Water Research Institute indicated that it is important that we take a second look at the wastewater we generate and how best we can treat it to reduce it effect on the natural environment.
He noted that water stressed countries such as Singapore and the rest have adopted this approach towards solving their acute water problems by reusing their wastewater.
"We need to first of all start looking at the right policy frameworks that will operationalize this system to allow people and companies to invest in technologies that will support the new approach in the country," he stated.
Mr. Samuel emphasized that the system, when implemented will help the hospitality industry, households and companies which uses enough water to regenerate it for flashing of their water closets whiles preserving and conserving the fresh water for other purposes to cut down bills on water supply.
According to him, the Inter-governmental Panel on Climate Change (IPCC), a global scientific body that was set up to advice the United Nations on matter relating to climate change has made recommendations.
He added that their recent assessment shows that 12 countries in West Africa will be limited to 1000 meter cube of water by the year 2020 and Ghana is not an exemption.