Minority boycott a sign of laziness – AFAG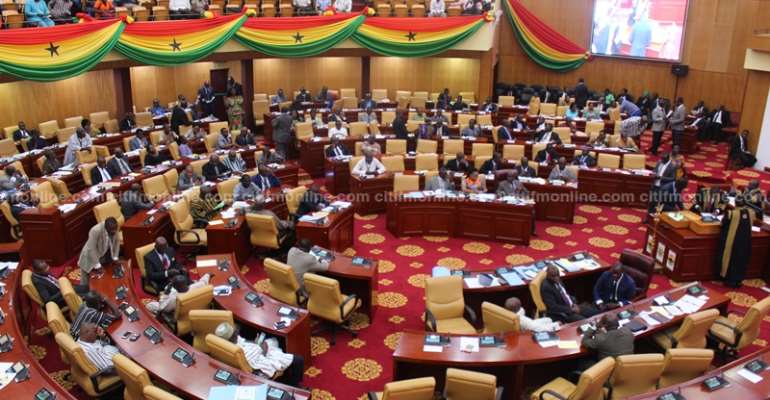 Pro-NPP Pressure group, Alliance for Accountable Governance (AFAG), has described the Minority in Ghana's Parliament as lazy, following their decision to boycott proceedings of the Appointments Committee.
The Minority on Wednesday boycotted sittings by the Committee, following concerns that they were being overstretched.
But AFAG believes the Minority's move smacks of hypocrisy and poor attitude to work.
Speaking to Citi News, the Deputy General Secretary of AFAG, Winston Owusu, said the Minority's action is not in the best interest of Ghana.
"If you look at the issue at hand, you will realize that the attitude of the Minority is gradually becoming something of a lazy approach to the work of Parliament. The reason why we are describing them in this way is because this is not the first time that Parliament is sitting beyond a certain period. Even if we extend the argument further, you will realize that on several occasions, Parliament had been recalled while they were even on vacation, to sign some documents that will push the work of parliamentary proceedings, and so for them to want to use this excuse now is unfortunate."
"They are rendering this service to their constituents and by extension the people of Ghana, and so it is not in any proper decision for them to say that they are boycotting the sitting."
The Majority side who are not enthused with the reasons given by the Minority for the boycott, have described the move as hypocritical.
The Majority leader, Osei Kyei Mensah-Bonsu, who said this, argued that the Minority members still participate in other meetings of the House and therefore he finds it strange why it has decided to stay out of the Appointments Committee's sittings.
"The only thing they are abstaining from is the Appointments Committee business. Other committee meetings they are participating in, and plenary business, they are participating in. Is that not hypocrisy? Who said the rest of them in the Chamber are not tired. Because today in plenary they participated in proceedings… That is the issue that we should ask."
–
By: Marian Ansah/citifmonline.com/Ghana