Minister defends Policewoman who 'insulted' Wa residents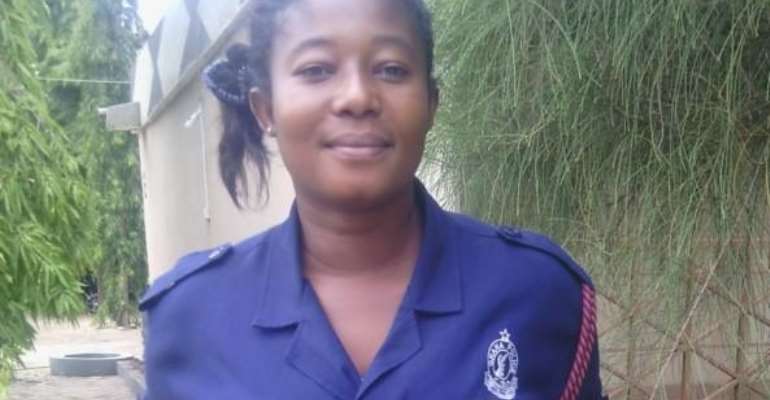 The Upper West Regional Minister, Alhassan Sulemana, has taken a rather soft stance on the case involving a Police Officer, Believe Amedzro, who is under fire for insulting and making what some consider ethnocentric comments against some residents of Wa.
Following the shooting of a 23-year-old civilian, some residents of Wa protested against police, pelting stones and blocking roads which left a police officer injured.
Criticizing the demonstration, the policewoman took to Facebook and described the residents as "fools" and their forefathers as "criminals."
Believe Amedzro also said she hated policing "in a stupid town" like Wa, adding that she was "proud to be a voltarian."
While police hierarchy and residents of the area have condemned her action and called for her dismissal, the Regional Minister on Eyewitness News said it will be unnecessary to make such calls since "some people are now aware of the reason behind that incident and appreciate it at that level."
Giving reasons to justify his position, the Minister said: "If it is left with me alone I will say the matter should die .It is not so serious as we are imagining. Of course when the issue came up initially people did not take it lightly but at least now we have come to terms with the statement and we are okay. We are beginning to understand the situation. There is some reason behind it."
Believe Amedzro has already been summoned to Accra by the Inspector General of Police to answer for her conduct.
The Upper West Police Commander, ACP Buah Appiah, also condemned her conduct and assured that his outfit had initiated disciplinary procedures.
"The Upper West Regional command has initiated disciplinary action against the said police woman so it will be the purview of the police administration in Accra to decide the outcome or the fate of the police woman."
"It was quite an unprofessional statement and I don't expect any member of the service, especially in the Upper West region to repeat what the woman has done," ACP Buah Appiah.
Police officer arrested in connection with Wa shooting
Meanwhile, the policeman whose alleged shooting of a 23-year-old civilian riding an unregistered motorbike led to the protest by residents, has been arrested.
Addressing the media, the Deputy Regional Police Commander, ACP Edward Oduro Kwarteng confirmed that the officer involved is currently in the grips of the regional police command and assisting with investigations. He further called for calm as he said the police continued to investigate the incident.
–
By: Marian Ansah/citifmonline.com/Ghana
Follow @EfeAnsah