Bolgatanga Hospital starts keep fit club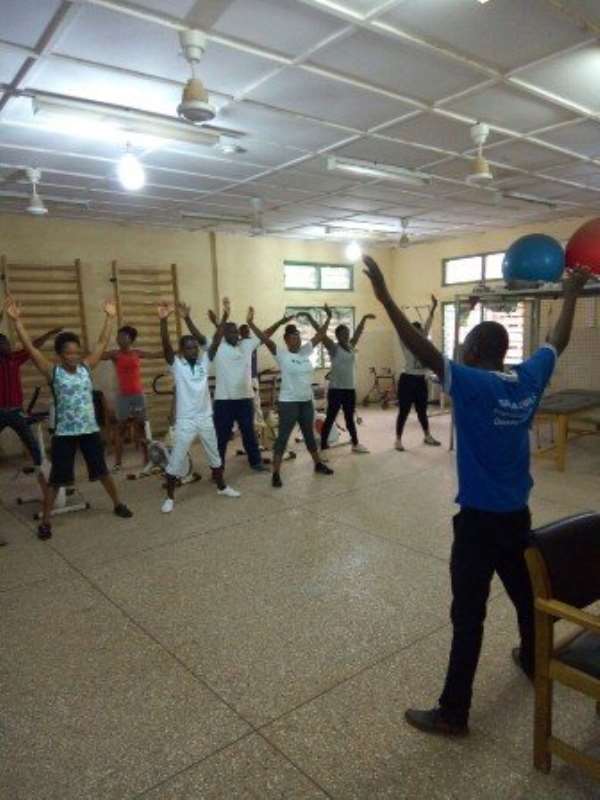 Bolgatanga, April 5, GNA - The staff of the Bolgatanga Regional Hospital, have begun weekly keep fit exercises to keep themselves healthy to render their services to the teaming number of clients.
The move is to encourage other members of the public to engage themselves in exercises as part of efforts to prevent diseases.
Mr Innocent Braimah, Dietician at the Hospital and one of the organisers of the exercise, told the Ghana News Agency in an interview that exercise played key role in improving one's health and helped to prevent some chronic diseases.
He said most health personnel were often engaged in healthcare delivery and hardly took time off their busy schedules to exercise.
The Dietician said eating a well-balanced diet and exercising would improve one's health and extend his or her lifespan.
Mr Braimah said the initiative would also offer the staff the opportunity to interact with each other to help ease the stress characterized by healthcare delivery.
He said plans were ahead to bring on board bankers and other corporate workers who hardly exercised.
He said the quarterly recreational activities including indoor and outdoor games would soon start.
'For now, we are institutionalising it but will soon extend it to cover other workers.'
He said the Hospital intended to fuse health education into the exercise where participants would be schooled on diet management and other health topics.
Mr Mangdow Wuni Mustapha, a Physiotherapist at the Hospital, who instructs the group on aerobics, said staff owned it a duty to be physically fit to take up their tasks as health professionals to the benefit of clients.
He said exercise helped the cardiovascular system work more efficiently as oxygen and nutrients were delivered to the tissues, which decreased the risk of diseases infection.
GNA