Indian High Commissioner pays courtesy call Education Minister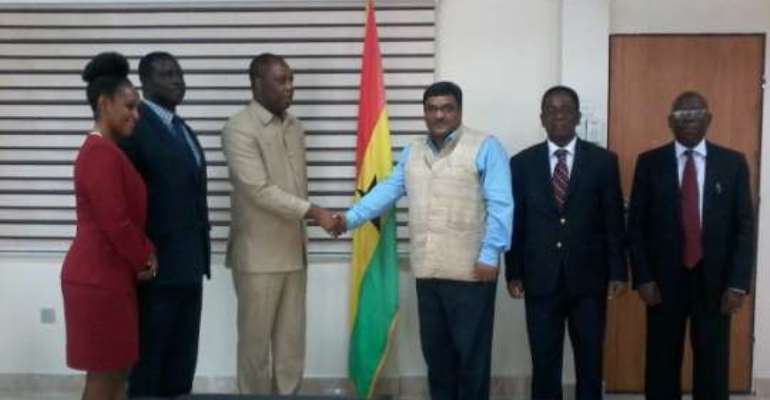 By Samira Larbie, GNA
Accra, April 3, GNA - The High Commissioner of India to Ghana, Mr Birender Singh, on Monday paid a courtesy call on the Education Minister, Dr Opoku Prempeh to discuss areas of mutual cooperation for the needed development.
Mr Singh expressed India's commitment to continuously support Ghana to deepen the already existing strong development partnership between the two countries.
He said though India had been assisting Ghana in fields such as rural electrification, agro processing, and railway, they have recently signed a number of initiatives such as the 34-million-dollar sugar cane cultivation project, the agriculture mechanization and many others.
'We are however happy to welcome fresh proposals in the area of education, where the Mathematics and Science teachings as well as the tertiary level education would be linked to the 'One District One Factory' concept where small and medium companies would play a leading role to deepen the base further,' he said.
Dr Mathew Opoku Prempeh, the Minister of Education, commended the Commissioner and the people of India for the support they were giving to Ghana and expressed the hope that this would further be expanded and deepened.
He prayed that the Indian government would continue with the behind the scene support they have been rendering to keep pushing Ghana towards economic development.
Dr Prempeh said government was looking at the 'One District One Factory' initiative and linking it to the technical and vocational skills training with the support from India and other micro enterprises.
'We are looking at the methodology to enhance teaching of Science and Mathematics, engineering to quickly get on the jobs for the market,' he said.
GNA