A former Minister of Lands and Natural Resources, Alhaji Inusah Fuseini, has spoken of the pressure Chinese officials in Ghana put on him when he tried to fight against illegal mining.
Speaking on The Big Issue, the former minister said the former Chinese Ambassador tried different methods to get him ease up on the fight against illegal miners within the small-scale mining sector.
The Tamale Central Member of Parliament was commenting on the Minister of Lands and Natural Resources, John Peter Amewu's meeting the Chinese Ambassador to Ghana, and the Mayor of China's Guangxi Zhuang Province.
The meeting saw the Minister ostensibly beg for support from the Chinese to fight illegal mining as he concluded by saying, "we are begging you to help us address this particular difficulty that we are having."
'Pressure from all corners' Alhaji Fuseini noted that when he started his campaign against illegal mining, which was to also involve the deportation of Chinese involved in the canker, he received "a lot of pressure from all corners."
He recalled that the former Chinese Ambassador to Ghana at the time visited him several times in his office to have him loosen his stance on the Chinese involved in illegal mining.
According to Alhaji Fuseini, the Ambassador said the Chinese were engaged in business but had been lured into the illegality by Ghanaians and deserved some measure of liniency.
"He [the Chinese Ambassador] came to try and convince me that the Chinese who were in Ghana doing small-scale mining were doing lawful business… he came to me to exact sympathy from me saying the Chinese have invested a lot in the small scale mining sector, they ought to be allowed to continue. But I said no," Alhaji Fuseini said.
"He offered me a scolarship but I refused," the former Minister also revealed
Following his camping, the former minister noted some changes in the China relations with Ghana.
"When I started the operation to clean the small scale mining sector of illegalities, they revised the visa regime for Ghanaians… before you go to China, your application had to be sent to China before you got approval. It was also now difficult for government officials to immediately obtain visas to go to China."
"People believe that was because of the fight and after the pressure, people started drawing my attention to those things."
Amewu shouldn't have begged Chinese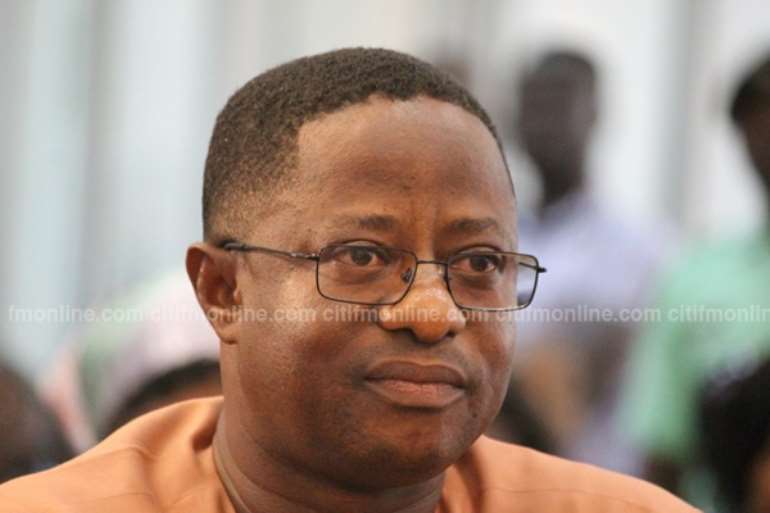 John Peter Amewu – Minister, Lands & Natural Resources
On the Mr. Amewu's apparent begging of the Chinese, to support the illegal mining fight, Alhaji Fuseini said all the current minister needed was the backing of the law.
"…no, you don't beg the Chinese. As a Minister you swear to uphold the laws of this country. illegal small-scale mining is illegal small scale mining. It violates the laws of this country and as a minister, if you swear on the laws, you have to use the cohesive power of the state," he asserted.
– By: Delali Adogla-Bessa/citifmonline.com/Ghana