Pupils Sit and Learn On blocks at Esereso D/A Primary School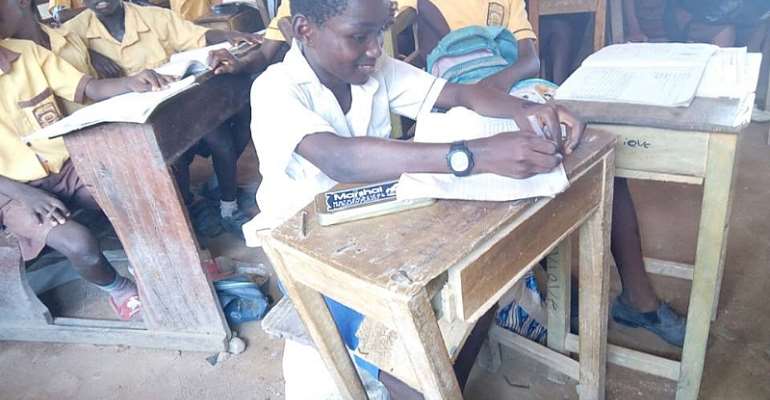 While school children in the various cities of the country study under very conducive environment, the same cannot be said of pupils of Esereso D/A Primary School.Esereso D/A Primary is a government school located in the Bosomtwe District in the Bosomtwe constituency of the Ashanti Region.
However, reports reaching Razzonline.com indicate a very disgusting condition under which pupils of the school study. The school, which has a population of about 968, razzonline.com findings revealed, has only 32 government writing desks.
This challenge, which has bedevilled the school for the past four years, compels many of the pupils to sit on makeshift writing desks during lesson hours.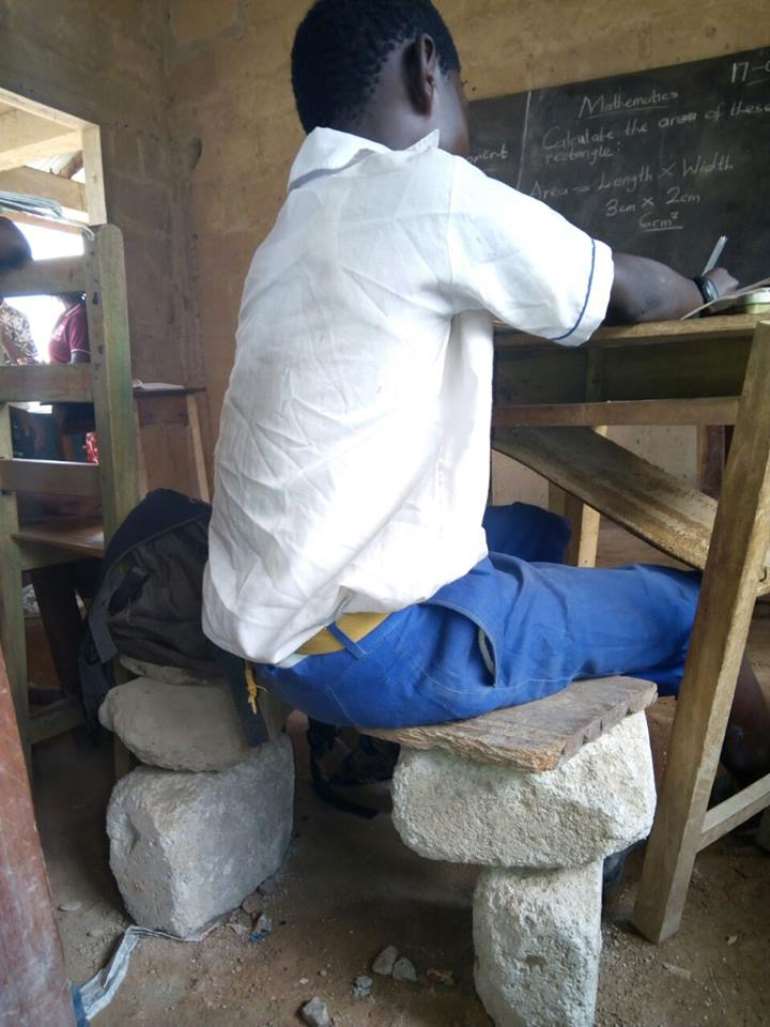 The makeshift desks,which Razzonline.com observed, are just pieces of wooden boards supported by piled-up cement blocks on both ends which pose risks to the pupils.Many of the desks in the various classrooms of the school had broken down, a situation which has compelled many parents to provide their wards with chairs and tables to school.
Unfortunately, however, pupils, who are unable to afford chairs and tables, are constrained to stand or sit on those precarious desks for lessons.
Some parents, who spoke to razzonline.com via phone on condition of anonymity, described the condition at Esereso D/A Primary School as "very frustrating" for their children, especially as many of them struggle to sit and learn during lesson periods.
And although both the District Education Directorate and District Assembly are aware of the situation, they have done nothing to alleviate the plight of pupils at the school.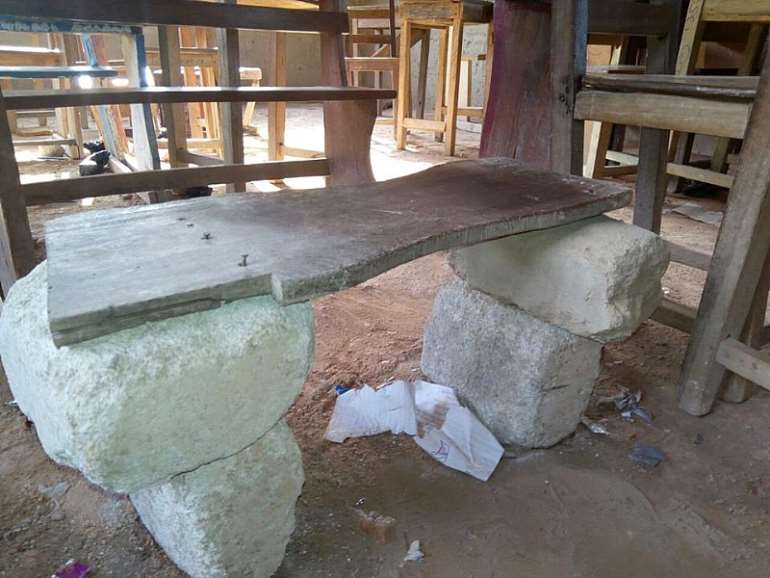 Interestingly, the Deputy Education Minister-designate, Dr. Yaw Adutwum, who will soon be appearing before the Appointments Committee of Parliament, hails from the constituency, and many of the constituents are watching closely to see what he will do about the deplorable conditions at the school.
Meanwhile, following the plight of Esereso D/A Primary School, host of Fox Morning Drive On Fox Fm,in Kumasi, Isaac Boamah Darko, has launched a 'One Child One Desk' initiative for pupils of the school.
Speaking to razzonline.com , Mr. Boamah Darko explained that this initiative is to ensure that his little brothers and sisters at Esereso D/A Primary School get desks to sit on and learn.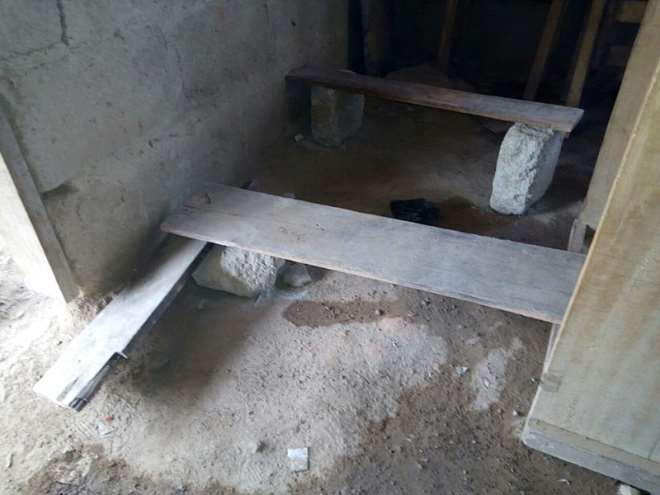 Image[1]