Ecologist calls for national research strategy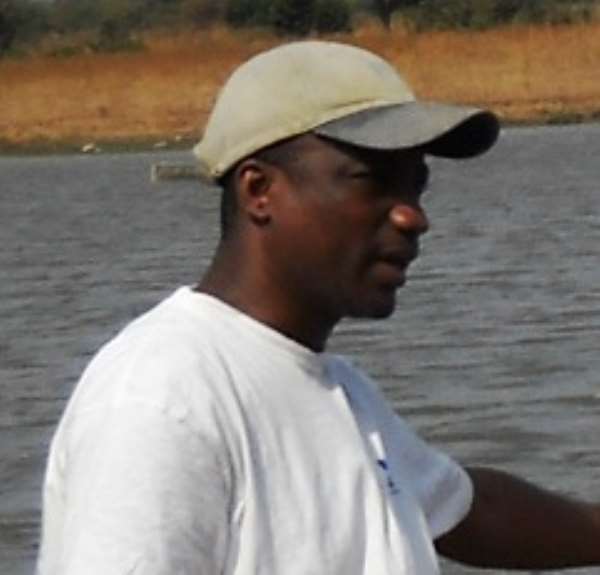 By Laudia Sawer, GNA
Tema, Apr 2, GNA - Dr Benjamin Delali Dovie, a lecturer and researcher at the Regional Institute for Population Studies, University of Ghana, has called for a national research and development strategy to provide the needed data for policy making.
Dr Dovie said such a strategic system must be initiated and funded by the Presidency to promote and perpetuate the use of scientific research to arrive at a comprehensive solutions to the country's perennial development problems as it pertains in developed countries.
He made the call on Friday during a one-day workshop on an upcoming research project into cities and change in the Tema Metropolis and other districts within the Greater Accra Metropolitan Area (GAMA).
He noted that due to the unavailability of such a strategy, there was a huge gap between research and development in Ghana as the state put very little into the promotion of research.
Dr Dovie, who is an Ecologist and an Environmental Change Scientist, added that its introduction could then cascade to the Regional Coordinating Councils and to the various district assemblies as they use science to inform the needed development in their areas.
He stated for instance that scientific research conducted by his outfit indicated that climate change would increase the intensity and frequency of floods in Ghana especially in the urban areas.
He therefore called for a comprehensive preparedness by policy makers especially the district assemblies to manage its consequences.
The urban areas, he observed, were more susceptible to floods due to planning challenges; limited resources for green development, springing up of industries, haphazard physical planning, among others.
Dr Dovie stated that the flood challenges at the Odawna area and its environs needed to be tackled using scientific research to understand its complexity explaining that no amount of money being quoted by Ministers would solve that problem permanently.
'This is not time to be quoting figures for Odawna but rather understanding the issue scientifically', he stressed.
He revealed that some research carried out by his team on the issue showed that until government changed its policy direction for the area, the problem would continue to exist as according to him policy makers had failed to understand the totality of the Odaw challenge.
Highlighting on the challenges, he said planning for the GAMA area must include consultations with other regions especially the Eastern Region where most of the rain water coming into the Odaw area flowed from.
He stressed that any attempt to solve the flood problem must consider the Akwapim area, effects of deforestation in that area, transformation of mountain land areas, promotion of farming in the area, rain harvesting, among others.
GNA