Madina Divisional Command impounds 50 motorbikes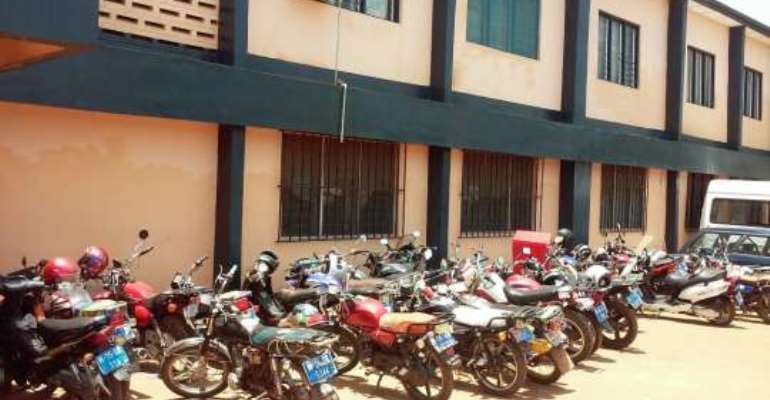 Accra, April 1, GNA - The Madina Divisional Police Command on Friday impounded 50 motorbikes for various traffic offences.
Speaking to Ghana News Agency, Chief Inspector Bukari Seidu, the Madina MTTU Station Officer, said the Divisional Command would not tolerate motorbike riders who do not possess the requisite documents.
He said it has been noted that many motorbike riders in the municipality do jump the traffic lights and refuse to wear their helmets.
This, he said, has created numerous road crashes and other traffic incidents.
Chief Inspector Seidu said the riders would be screened and those found culpable would be placed before the Motor Traffic Court.
He said the Divisional Command would not relent in its efforts of bringing sanity to the streets of the district.
GNA