Shift from land expansion to increasing crop yields - Minister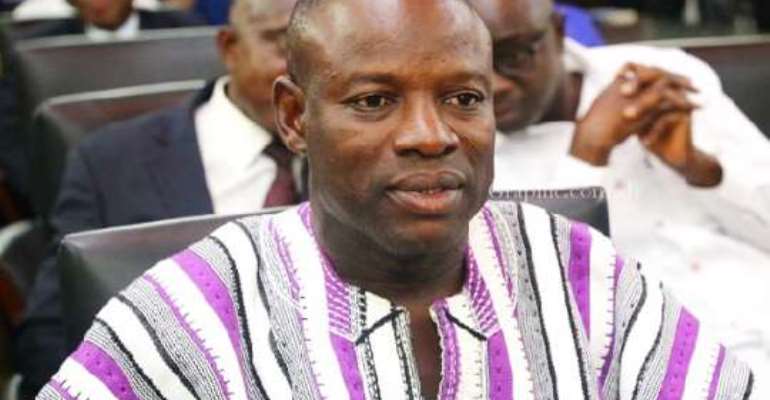 By Caesar Abagali,
Tamale, March 31, GNA - Mr Salifu Saeed, the Northern Regional Minister, has tasked researchers and farmers to shift focus from farm expansion to increasing crop yield per unit area so as to double food production to feed the nation.
He said with the continuous population growth and the resultant need for infrastructure development, most agricultural productive lands were being converted for buildings, roads and other capital resources, which limited land availability for crop production.
Mr Saeed made the appeal in Tamale on Thursday during the seventh Annual Northern Ghana Pre-Season Planning and Network Forum organized by USAID through its Feed the Future Initiative and the National Seed Trade Association of Ghana (NASTAG) aimed at building partnerships and to establish market linkages.
The forum on the theme, 'Northern Ghana- Open for Agribusiness Investment' brought together 800 government officials, farmers, agribusiness, processors, agro-input dealers, seed companies and producers from all over Ghana to share lessons learned and to coordinate planning for the upcoming planting season.
The objective of the event was also meant to create a platform for the agriculture sector to build more competitive businesses to enhance agricultural productivity in Northern Ghana.
Mr Saeed said climatic conditions had also worsened the problem with erratic rainfall patterns and the pronounced long droughts and bush fires, which tends to shorten the growing season thereby lowering crop yields.
He said to intensify efforts of increasing crop yields required the introduction of Smart Technologies in the form of improved and high yielding crop varieties mechanization, irrigation, integrated soil fertility management practices and improved post-harvest management into farming systems.
He said such innovations would also attract the youth into farming to relieve the aging people of the burden of suffering to feed the rest of the country.
Mr Steven E. Hendrix, USAID Deputy Mission Director in Ghana, said since 2013, USAID facilitated $115 million in financing agribusiness in Ghana and had also trained 40,000 farmers on new technologies and helped those farmers gain access to inputs as well as linking them to markets to sell their produce.
Dr. Gary Mullins, Chief of Party of the Agricultural Technology Transfer Project, said with technical and financial assistance, already a total of 2,162 metric tons of improved certified seed have been produced by local seed companies and were ready to be marketed during 2017 cropping season, having successfully undergone and passed stringent government certification processes.
GNA