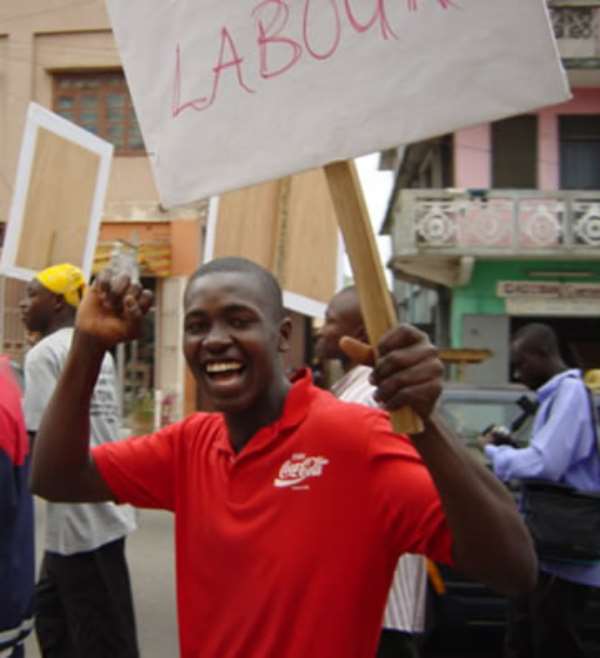 Hot water was sprayed unto Chiefs and people of Ga/Gadamgbe who took part in a rather peaceful demonstration this morning.
The incident reminiscent of the castle cross-road shooting incident occured when the demonstrators who are calling on govenment to act on Ga stool land in a transparent manner reached the Castle junction.
The Police who seem to be directing the protestors lead them to the Water canon vehicle where some "ordered" the driver to fire hot water unto the protestors. Some serious injuries has been reported and currently some of the people injured are on admission at the Ridge hospital.
The incident not withstanding the rest of the protestors managed to continue to the castle to present a petition.