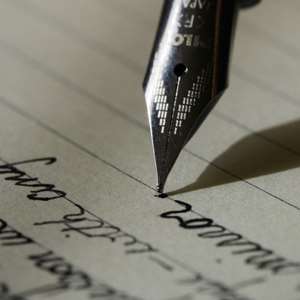 The Parliament of Jamaica recently concluded another national budget presentation exercise, and, after all the usual deliberations from Government leaders, portfolio ministers and other spokespersons, along with the usual surgical responses and presentations from relevantly placed members of the Opposition, we are obliged to expect that, barring the traditional political jousting and Party re-energizing, that all the nation's planning and projections for the ensuing period, budgetary allocations towards fixing problems and to improve processes, would have been objectively debated and dissected, while status reports , projections and planning in respect to all the significant challenges facing our nation, would have been encompassed.
But alas! It may well be that the Parliament has gone through and completed this annual national re-visit to all the dilemmas facing our country, and has completely failed to even look at what, perhaps, may be the most major one!
It still stands in Rastafari, and in Christianity, that "Righteousness exalteth a nation, but Sin is a reproach to any people"…including ourselves!
Despite Jamaica's high crime and murder rate, and the gross inequalities that have prevailed in our country, say, since Emancipation in 1938, Jamaicans have always had a deep-rooted sense of morality and right principles, and although, paradoxically, our national development has always been challenged by a persistent corruption problem and rank ginnalship at all levels, we've always been proud to assert that "Jamaica is a Christian country!" Yes…because in real terms, Jamaica has always been in the top rank of Christian countries, by virtue of the number of churches per square mile that we have.
There is a question missed by the budget presentation exercise, that is posed to our nation today, of which the determination to confirm its true answer should not be stymied in any way. Because this truth is much too important to our national psyche, national vision, national development, and, perhaps most importantly, our national identity and destiny!
The question is whether Marcus Garvey may really have been a scammer!
Marcus Mosiah Garvey is established as our country's First National Hero, is honoured passionately, worshipped even like a god by some in Jamaica, even though his U.N.I.A. failed miserably in its mission to repatriate Africans from the West, and even though no dues paying member has ever been known to have gotten back anything from their subscriptions.
The most powerful radio station at this time in Jamaica is IRIE FM, which proudly boasts that the station was established by its founder Carl Young in 198 …with a bust of Marcus Garvey. Indeed, since that time, led by broadcasters Kabu Maat Kheru (formerly Andrea Williams) and Mutabaruka, the station has built a massive Coronation Event for Garvey on or around his birthdate (Aug. 17th) each year. This event has grown to the point where the promotion is made so hot from months before, that it appears to leapfrog over Rastafari observance of the Earthstrong of H.I.M. Haile Selassie I, the "Christ in His Kingly Character" (July 23rd), in order to crown Marcus Garvey in August.
On the other side of all this, is the fact that an incisive research into Marcus Garvey the man, and the activities of the U.N.I.A., powered by the capabilities of today's research technology, is seeming to lead to none other conclusion but that Garvey might well be the most elaborate scammer that the world has ever seen!
All of Garvey's speeches, articles, exploits and court testimonies took place at a time bereft of the developments of today's Information Technology. It was either too difficult or impossible then to confirm the factuality of speeches, testimonies, etc. in reasonable time. It takes only a moment of reflection upon certain revelations in recent years, from Edward Snowden to Google to Facebook & Twitter,etc., to an accusation against the Donald Trump Campaign 2016 of secret-cyber-collaboration with Russia, to realize that all the books are being opened, and the judgment is being set. Did Garvey give three different sets of facts and figures in respect of one trip, between a court testimony, a speech, and a newspaper article? Did he lie in a speech made in New York in 192 , when he advised that the U.N.I.A. had agents working in Nigeria? Did he pose beside someone else's ship, take a picture, and thereafter use that picture in promotions as one of the Black Star Line?...the list goes on and on.
It is now no secret that hardly any accounts were discovered in his organization when Garvey fell ill in 1937, that he never set foot on the Continent, never embarked upon the kind of logistical studies of the Continent that his mammoth undertaking would have required, never sought the required purposed collaboration with the Throne of Ethiopia, or was even close to an MOU with an African Head of State. Garvey's speeches are ALL containing exaggerations!
Therefore, as we head through these last days of the Christian Lenten Period, and seek to embrace the obligation for cleansing and circumspectness. As we "approach the Cross" this time around, it should be an imperative, at least for our nation's Christian leaders, to set as short a timeline as possible to clear the dilemma of these questions around our First National Hero.
They MUST know that this JAMROCK has significant moral and spiritual influence on the entire world!
Bertram Ras Mandito Johnson
Author of "The Testament of Rastafari…Unlocking the KJV" search www.lulu.com
CD Album "History of the World" by Ras Mandito …download on iTunes & all majors!
E-Mail> [email protected]
Tel. (876) 384-9625