LRC submits public inputs on electoral reforms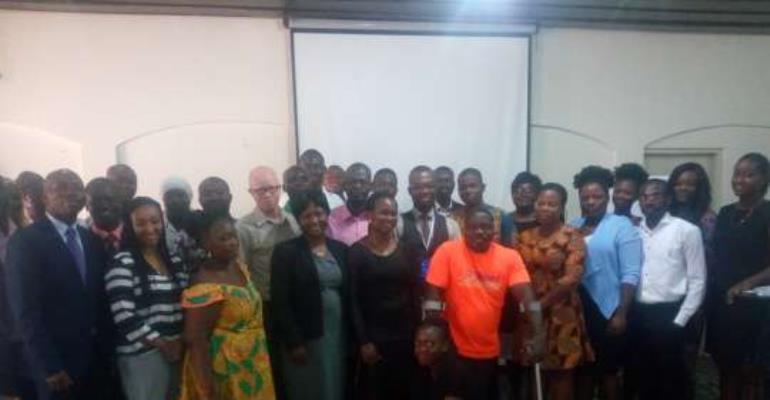 By D.I. Laary, GNA
Accra, March 30, GNA - The Legal Resources Centre (LRC) has submitted coded inputs it assembled from the public on adopted electoral reforms to the Electoral Commission (EC) for consideration.
The inputs gathered through various sessions across six regions were consolidated and handed over to the country's electoral governing body which acknowledged receipt, Mr Enock Jengre, Project Officer at LRC said on Wednesday.
He was speaking at a training workshop in Accra where various interest groups gathered to fashion out ways of monitoring and advocating an improved electoral justice system in order to deepen Ghana's democracy.
The meeting was a follow-up on a previous one held in November last year during which stakeholders made array of inputs into the 27 electoral reforms adopted by the EC.
'So today, we're going to look at how we can collectively monitor our electoral system, the ways and strategies that can help us monitor the process,' Mr Jengre said.
He said the Centre planned to also submit to parliament, the inputs solicited from civil society organisations, government agencies, political parties, religious and traditional leaders as well as journalists.
He said the move formed part of the Centre's efforts to increase confidence of citizens in the country's electoral system and to empower them to identify report and resolve electoral conflicts.
The Greater Accra regional director of EC, Mr Kwame Amoah, outlined several initiatives adopted by the commission for the successful conduct of the 2016 polls described by many as most successful elections in Ghana's history.
He said the commission would continue to work closely with all stakeholders including political parties, security agencies and the electorate to raise the standard of elections in the country.
He said the image and goodwill of a country in modern democracies bordered on how it conducted elections, but added that 'election is not an event, it is a process and the December 2016 was part of that process.'
He also said the Commission would soon roll out a nationwide continuous registration process which would allow new registrants to walk into any EC office to register.
Mr Amoah said if the process was successfully rolled out, it would be run side by side with the current periodic registration in place.
Mr Clarke Noyoru, Facilitator of the session took participants through various topics including Ghana legal system, parliamentary procedures and strategies to ensure that inputs of citizens are reflected in the EC processes.
The LRC has for the past 12 months been engaged in a project aimed at consolidating
the electoral justice system in Ghana, funded by STAR-Ghana.
The Centre has collaborated with interested parties over the years to ensure free, fair, transparent, and violence free polls in the country.
GNA