Use technology to boost your credibility – Minority Leader to EC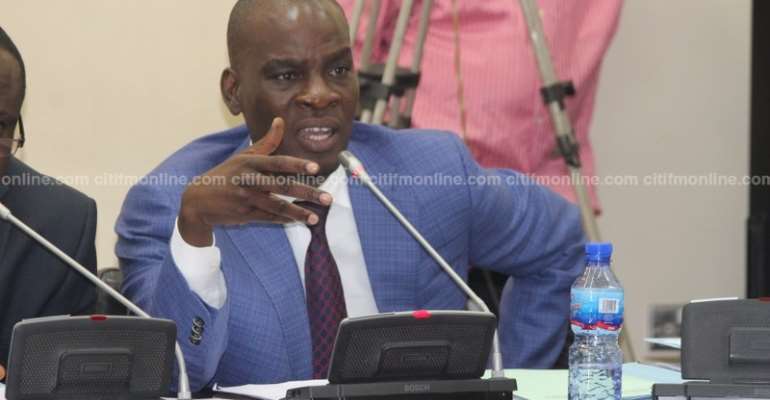 The Minority Leader, Haruna Iddrisu, has called for support for the Electoral Commission in order to deepen electoral reforms in the country.
According to him, such reforms are necessary to improve upon the work of the commission.
He was contributing to a debate on the floor of the house for the approval of some GHc 33 million for the EC
The Electoral Commission has been widely commended for organizing transparent general elections on December 7, 2016.
"Mr. Speaker, it is also important that I join colleagues in commending the Electoral Commission. No matter what the challenges were, no matter the comments that we all made, we conducted [a] successful presidential and parliamentary election in December 2016. The outcome of that election is a new government based on the exercise of the sovereign rule of the people of Ghana and a new parliament properly constituted. Therefore no matter what the challenges are, they deserve our commendation for organizing free, fair and credible elections," Haruna Iddrisu added.
He further noted that, the commission could take advantage of the advancement in technology to make electoral processes more transparent.
"Mr. Speaker, much can be done to improve the electoral landscape for this country and I believe that we should push further for deeper electoral reforms. Mr. Speaker, there was uneasiness even as the commission attempted or wanted to declare the results, that shouldn't be the case. And I think that they must improve their data collection system, and we must as a country decide that not later than 48 or 72 hours, the outcome of the presidential election must be made known," the Minority Leader explained.
He observed that "in times past, the problem was whether results from Afram Plains had come or whether results from another deprived part of the country, maybe Asunafo or others had come."
"But whatever it is in the world of technology, we should come to a consensus as country as to the time period allowed for the declaration of the results," Mr. Iddrisu said.
–
By: Godwin A.Allotey & Duke Mensah Opoku/citifmonline.com/Ghana
Follow @AlloteyGodwin