Addressing Graduate Unemployment In Ghana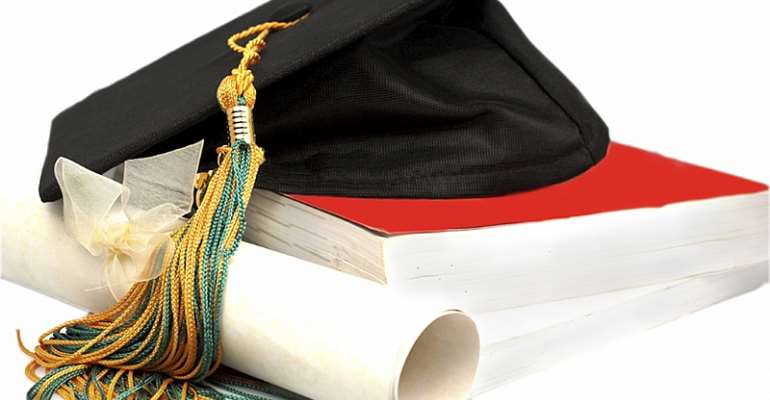 A major challenge faced by most of our political leaders for the past decade has been graduate unemployment. As a matter of fact, this issue has gained massive attention all over the country be it on radio, television stations, newspapers, markets and the likes.
It keeps worrying people as to why all these political leaders have not been able to address this canker. As it stands now, the nation can can boast of about two hundred thousand unemployed graduates from the various universities, technical universities as well as some private institutions. Why this huge number?
Well, it is pertinent to note that most of our siblings in the various universities are taught only the theoretical aspect leaving behind the practical aspects. These students are compelled to study the theory aspect for almost four years or three years in some cases, with this, when these students graduate, they wouldn't be abreast with the practical aspect and we all know that most of the industries and factories in the country do not regard employing someone who only has the theoretical knowledge without practical experience.
There are some strange instances where a mechanical engineering student will be in school for four years and would not even know how a cars automatic transmission looks like. With this, whenever his or her car becomes faulty, he or she has to take it to the mechanic shop for it to be fixed meanwhile the person in question is a mechanic herself or himself.
This is the kind of country we live in. Whiles our colleagues in our countries are going through the practical aspect, we are here studying the theory aspect. It will even sadden you to know that most electrical engineering students in the various universities cannot even repair an extension board. Such a pity and shame.
The absence of the practical has gone a long way to affect the kind of graduates we churn out year in year out. Its about time the ministry of education as well as the highly respectable stakeholders who have a say in our educational system ensure that atleast these students are engaged in the practicals too.
If a student studies the practicals, he or she will be abreast with the current trends on the ground and even with that, if the government fails to employ such people after completion, they can use their practical knowledge to open up their own businesses.
With this, they can even employ people and this will go a long way to reduce unemployment. Imagine someone like Apostle Kwadwo Sarfo, if he wasn't thought the practical aspect of his program, how will he have done such marvellous things he's been doing. Today he is one of the finest scientists in the African continent. From the manufacturing of cars, televisions, among others. This is how we want the country to be and not a country that's full of people with book knowledge.
God Bless Ghana.
Asante Richard
Health Promotion Intern
Fiaso CHPS Compound
Techiman Municipal Health Directorate