Mental illness affects 10 percent of global population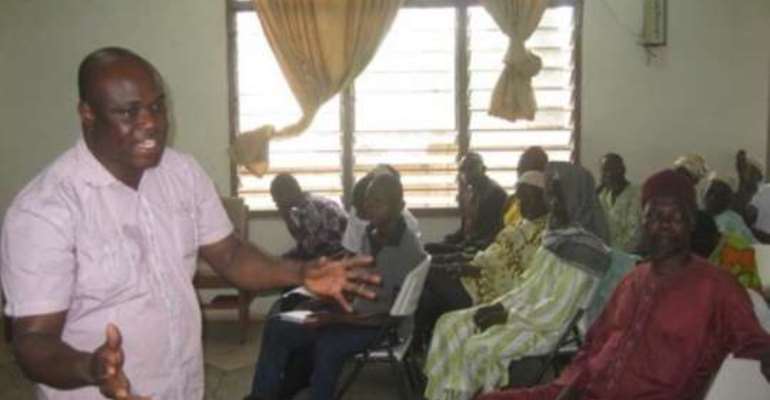 By Comfort Sena Fetrie, GNA
Tamale, March 29, GNA - Dr Mumuni Fuseini, Northern Regional Co-ordinator for Mental Health at Health Directorate, has said about 10.1 percent of the world's population suffer from various mental illnesses.
This, he explained, means that one in four people is likely to suffer some form of mental disorder.
He said mental illness was high in developing countries including Ghana adding it is also associated with high stigma and discrimination.
Dr Fuseini said this during a workshop held to raise awareness on mental health organized by BasicNeeds-Ghana in Tamale.
The event was to enhance collaboration between owners and managers of spiritual prayer camps, traditional healers and the formal community psychiatric unit.
Dr Fuseini said there was poor access to mental services due to the culture and some beliefs held by many in the society.
He said some of the causes of mental disorders include mood disorder, a situation in which there is extreme state of sadness lasting for two weeks or more and also poor access to mental health services due to culture and beliefs.
Dr Fuseini urged the public to refer or report on persons living with mental illness to clinics or hospitals for treatment.
Mr Dokurugu Adam Yahaya, Programme Manager of BasicNeeds-Ghana, called on government to address the lack of supervision and also support the informal and private health sectors to improve mental health care in the country.
GNA