Malaysian High Commissioner bids farewell to Akufo-Addo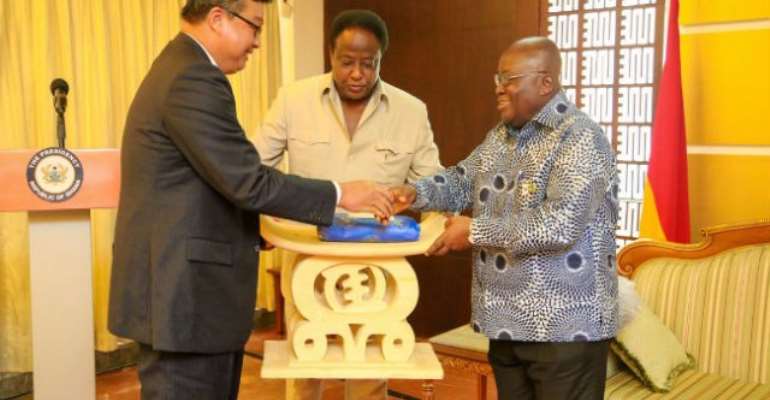 The outgoing High Commissioner of Malaysia to Ghana has bid farewell to the President Nana Akufo-Addo after the completion of his three-year duty tour of Ghana.
Cheong Loon Lai, who was at the Presidency on Wednesday stated that his three years stay in Ghana had been a fulfilling one.
He stressed further that his main focus as High Commissioner was to strengthen the relations that exist between the two countries.
The High Commissioner assured President Akufo-Addo that, before leaving Ghana on April 5, he would present a comprehensive update of the work undertaken by the Malaysian High Commission in Ghana over the period of his stay in office.
Mr. Lai also used the opportunity of his visit to wish the President a happy 73rd birthday and wished him the very best in his leadership of the country.
President Akufo-Addo thanked the High Commissioner for the gesture of his visit and also wished him well.
With Ghana-Malaysia relations dating to the time of independence, President Akufo-Addo was glad that the ties of friendship and co-operation between the two nations had been maintained over the years.
"We want to continue to see these relations grow and grow. Malaysia is an iconic nation for many of us in Ghana, because of what you have been able to do. We want to try and replicate the same development here.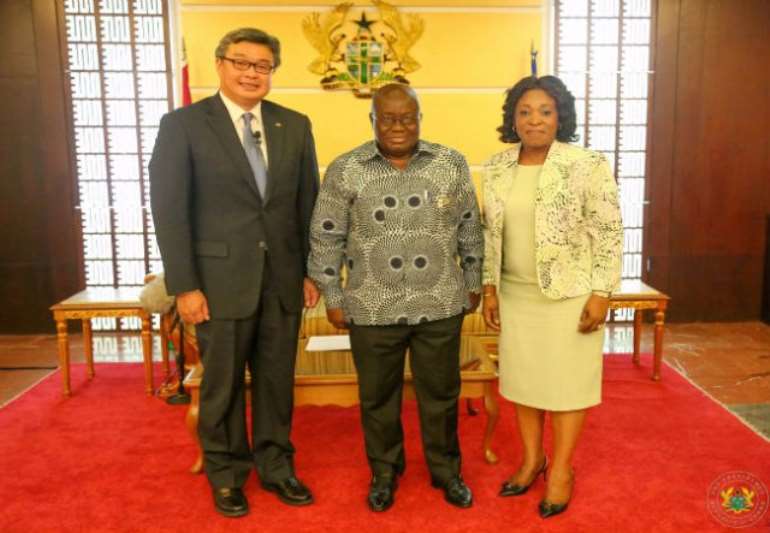 "We are inspired by the developments that have taken place in your country. We believe there is much we can do together to advance the solidarity between us," he said.
The President was confident that Ghana would be able to replicate the successes of Malaysia, especially in the area of agribusiness.
He expressed the determination of his administration to tap into the expertise of the Malaysia, especially in the field in of oil palm production.
Oil palm production and processing, in 2015, earned Malaysia US$16.1 billion. This is expected to hit US$56.5 billion by 2020.
With the two countries being cocoa producers, President Akufo-Addo noted that "there should be much discussion between us. We should be able to take a position in the market which is different from the traders and consumers, and, by that, be able to protect our farmers," he said.
The President continued, "Our people want to live as a modern, civilized nation in a democracy which is governed by the rule of law. We are making important strides towards that because it is a journey that will bring prosperity to our people.
"That is our main focus – the measures that we need to take to strengthen our economy and provide good governance for our people."
Story by Ghana | Myjoyonline.com