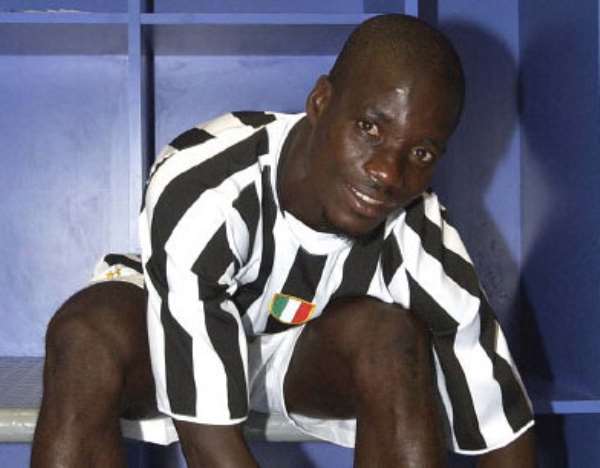 Italian club, Fiorentina have entered the race to secure the signature of Black Stars skipper Stephen Appiah.
Birmingham and Middlesbrough target Stephan Appiah has reportedly caught the eye of Fiorentina.
The Juventus midfielder has finally forced his way into Fabio Capello's plans, as the Turin club look to push on for the league title.
However, the Ghanaian is expected to move in the summer, and already a number of Premiership clubs are amongst his suitors.
Indeed, Birmingham boss Steve Bruce has already confirmed an interest in the former Hearts of Oak ace.
Fiorentina have now apparently joined the suitors, with suggestions that the 24-year-old could be key to Giorgio Chiellini's future.
Chiellini is co-owned by the two clubs, but playing at Fiorentina who are keen to make him completely their player.
However, Juve would like to bring the player to Turin and may offer Appiah as a sweetener to ensure the Viola accedes to their wishes.