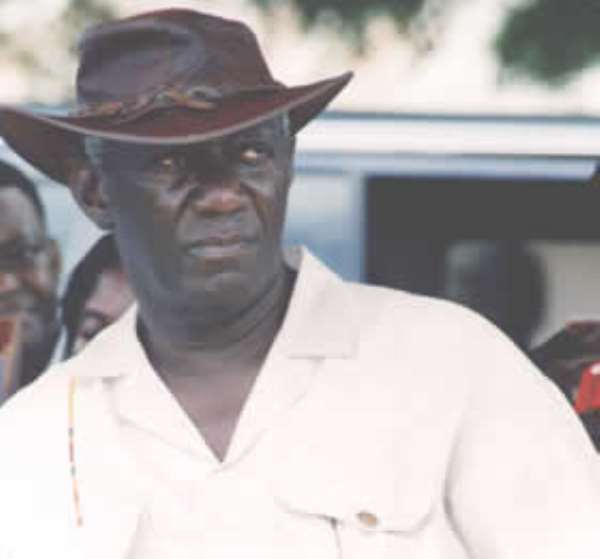 Election is like football, you don't win all the time President J. A. Kufuor has observed that the victory of the National Democratic Congress (NDC) in the Asawase by-election and the acquittal and discharge of Madam Sherry Ayittey of her alleged involvement in the divestiture of the Ghana Ruber Estates Limited (GREL) are indicative of the deepening of democracy in Ghana.
He said the two events should remove doubts in the minds of the public that the Government was manipulating the Judiciary and the Electoral Commission (EC).
Interacting with Ghanaian journalists, who covered the just ended Afro-Asian Summit in Jakarta, Indonesia, at the weekend, President Kufuor said, "The two events prove that democracy is working in Ghana and we should learn from the events."
"The Government," he said, "respects the results of the election and the outcome of the trail." President Kufuor, therefore, congratulated the NDC candidate on retaining the seat for his party.
Before the by-election, President Kufuor said, there had been suggestions in the media that the EC was in bed with the Government in an attempt to sway the outcome of the election in favour of the NPP by foul or fair means.
"Allegations that the EC is under the control of the Government have proved to be unfounded," he sated.
With the accusations of the EC and the Government being bedfellows proving to be false, the President said, "It is high time people stopped casting insinuations on the EC."
In the case of Sherry Ayittey's trial, President Kufuor said he was accused by some sections of the media of having summoned the trail judge and instructing him to jail the woman, who is a kingpin of the NDC, at all cost.
Commenting on the GREL trial, President Kufuor said due process of law had been pursued and judgment had been given, adding that the Government respected the outcome of the case.
On the election, President Kufuor congratulated Alhaji Mubarak on winning the by-election, as efforts by the NPP to wrest the seat from the NDC were not successful.
"Election is like football, you don't win all the time," he stated.
President Kufuor said democracy was gradually evolving and it was important for people to be tolerant to allow the process to develop and become more stable.