Ghanaians in North America Want Nana Addo to Appoint Prince Ofosu Sefa As Director Of Diasporan Liaison Office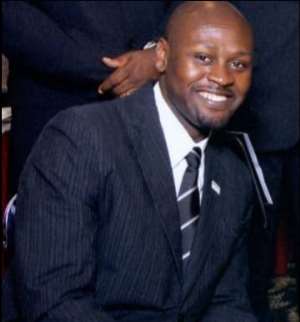 Ghanaians in North America, more particularly Canada have applauded the president, Nana Addo Dankwa Akufo Addo for giving ear to their concerns.
According to them, the creation of the Diasporan Liaison Office [DLO] is indicative of the fact that the president is a listening president indeed.
However, they have appealed to the president to appoint a universally respected leader of great repute to work as a director to ensure that his dream of tapping excellent skills and talents of Ghanaians living in foreign destinations for national development succeeds.
A universally respected leader of great repute for the president to appoint as a director of DLO, they were quick to refer Prince Ofosu Sefa, the secretary of Canada Chapter of NPP as the one who can stir affairs successfully for the president to succeed in running such office.
The appeal was contained in a press statement issued and signed by Mr. Kwaku Appiah [Branch Secretary Germany] and Dr. Samuel Amposah [Branch Secretary-Japan] copied to the media.
Accordingly, within the international branches of the New Patriotic Party [NPP], Prince Ofosu Sefa is an institution, a universally respected leader of great repute who can manage the DLO well.
"He is very hard working and experienced, having worked and achieved immense results at various levels the party chapters, Canada branch and on many international efforts" Dr. Amponsah and Mr. Appiah challenged.
They held that Prince Sefa has the requisite skills, work ethics and experience to bring about the progress needed to strengthen the international branches.
Many has acknowledged his experience and personal integrity to hit the road running and about measurable progress Dr. Amponsah and Mr. Appiah further challenged adding" interestingly, he worked closely with the outgoing Director of International Affairs [DIA] Mr. Charles Owiredu to navigate the potential pitfalls the role entails.
Agreeing with other NPP members in North America, the Mr. Appiah and Dr. Amponsah, strongly believed that Prince Sefa's appointment will send an immediate signal to the international Ghanaian communities that the party really wants to move ahead in strengthening them, particularly at a time when the implementation of ROPA and OMOV are likely.