Kintampo Waterfall accident an act of negligence, not God – Law lecturer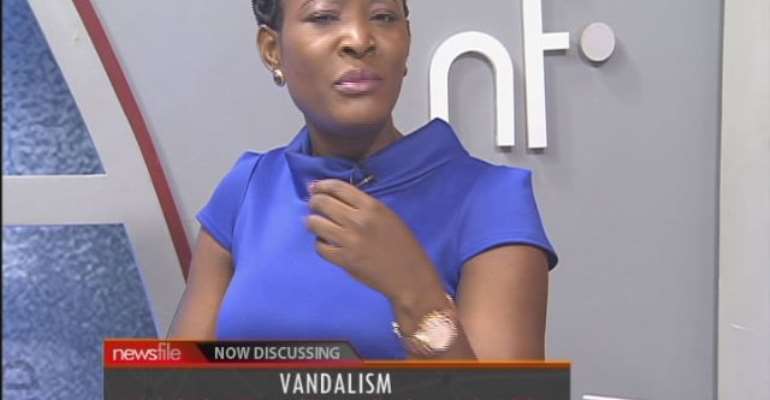 A private legal practitioner says the lack of professionalism on the part of managers of the Kintampo Waterfall is to blame for last Sunday's tragic accident that killed 20 students.
Belinda Pwamang said the "hostile" takeover of the centre by governing New Patriotic Party (NPP) group, Invincible Forces, created a safety gap that led to the disaster.
Contributing on Joy FM/MultiTV's news analysis programme Newsfile Saturday, she said the "poor young souls" would not have perished had the Invincible Forces been properly trained in the management of the place.
A total of 20 revellers lost their lives at the Kintampo Waterfall on March 19 after a huge tree fell on them. At least 11 of them sustained varying degrees of injuries and are on admission at the Kintampo Municipal Hospital.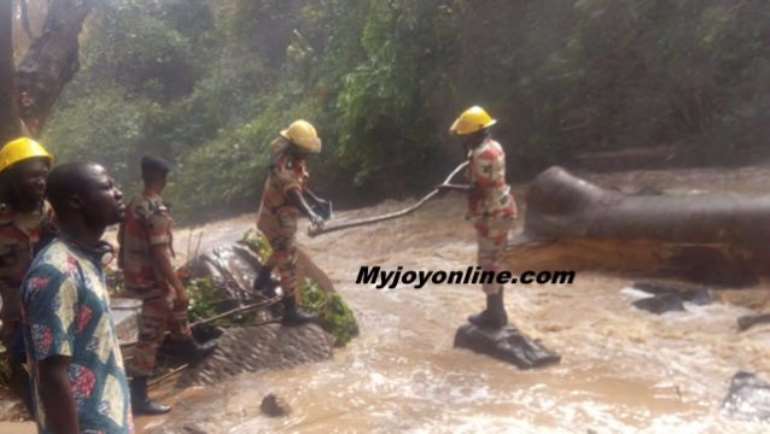 Vice President Dr Mahamudu Bawumai, Interior Minister, Ambrose Dery and Creative Arts Minister, Catherine Afeku have visited families of some victims to commiserate with them.
Mrs Afeku has directed a safety audit at the various tourist sites in the country to bolster the confidence of tourists.
Hours after the accident, it emerged the Waterfall was under the management of members of NPP's Invincible Forces at the time of the disaster.
NPP Deputy General Secretary, Nana Obiri-Boahen, has described the takeover of the centre as a possible revenge, arguing same was done when the National Democratic Congress (NDC) won the 2008 elections.
NDC Members of Parliament (MPs) have asked government to conduct investigations into the circumstances leading to the loss of lives and bring the perpetrators to justice.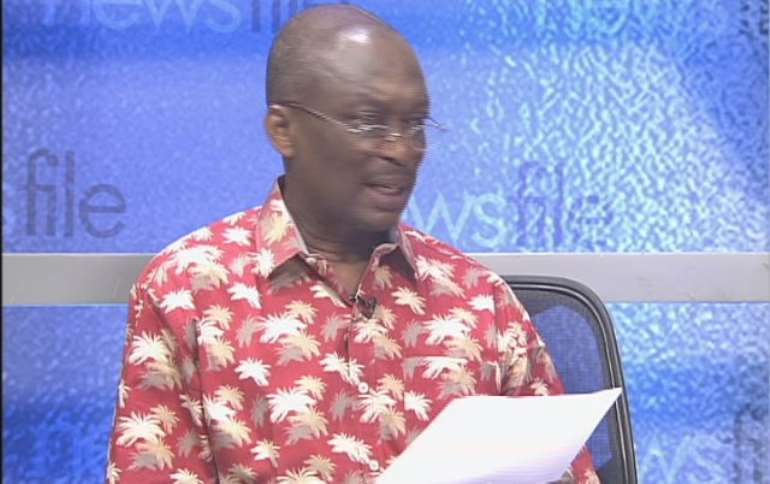 Managing Editor of the Daily Crusading Guide newspaper, Abdul Malik Kwaku Baako
Berlinda Pwamang who lectures law at the Ghana Institute of Management and Public Administration (GIMPA) said Ghanaians should not ascribe spiritual reasons to the disaster.
"There was negligence on somebody's party," she said, adding claims that it was an "act of God" are not tenable.
Editor-in-Chief of the New Crusading Guide newspaper, Abdul Malik Kweku Baako, said there is no "material or scientific" linkage between the Invincible Forces and the accident.
"I am interested in the probe that has been announced," he said, charging government to speed up investigations to address the issue in the public. "We should not ignore the fact that people want answers."
Story by Ghana | Myjoyonline.com | Austin Brako-Powers | [email protected]