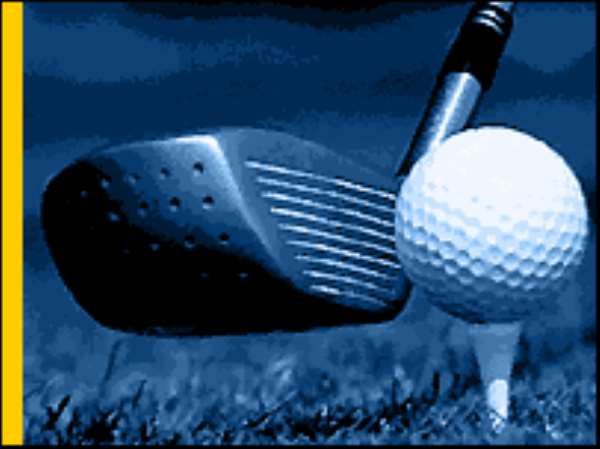 Accra, April 23, GNA - Group Captain Gyimah Kwakye of the Bok Nam Kim Golf Club returned a net score of 62 to become the first person to win the maiden Ghana Telecom (GT) Invitational Golf Challenge staged at the Tema Country Golf Course.
Playing with a handicap of eight, the military man exhibited his superiority over his main challengers, H. D. Agbenu and J. Dagadu, who recorded net scores of 65 and 66 respectively.
Sensational Jasson William of the Achimota club and "wonder kid" Niccolo Catto were unable to rise up to the occasion as they were simply out of colour while "good-old" Mona Captan was in fantastic form in the ladies scratch event.
But it was Esther Amedzro who exhibited lots of guts before high-profile names to win the main ladies event (the Handicap) with a net score 63 while her runners up, Owusu Baah and Margaret Anderson, returned net scores of 66 and 67 respectively.
More than 150 crack golfers including Dr Machi Mapuranga, Zimbabwean High Commissioner to Ghana competed in the one-day 18-hole full handicap event.
Mona won the ladies scratch event with a chicky ease, amassing a gross score of 78 and delivering a six-over par while Suzie Kumsah placed second with a gross score of 82.
Francis Sorgbordzor grossed 72 to emerge winner in the men's scratch event beating Philip Paitey and Robert Allotey on countbacks. E. K. Kobblah won the professional event overpowering Brave-Mensah and J. Mawuli to second and third positions respectively. 23 April 05