Interior Ministry investigating 'Invisible Forces' Kintampo Waterfall takeover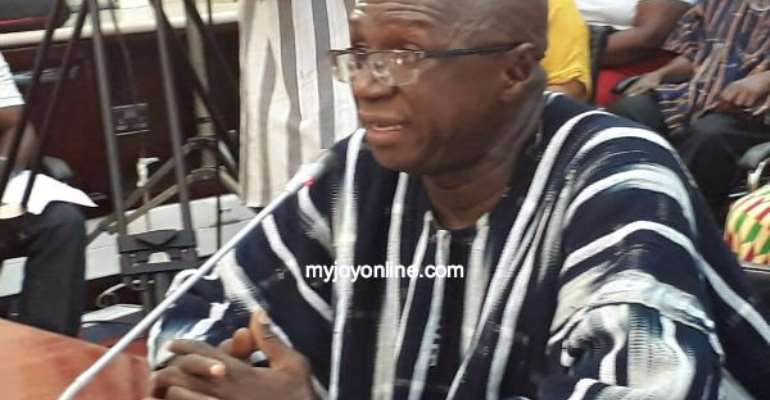 The Interior Minister says investigations have started into the role of the governing New Patriotic Party's (NPP) 'Invincible Forces' in the Kintampo Waterfalls disaster, the outcome of which will inform what action to take.
Ambrose Dery said the President has been clear and consistent about reacting to every situation regarding any respective sector and that is how they [Ministers] have reacted to any situation reported to them.
"We have reacted to every situation reported to us about people misbehaving regardless of what political party they are from. All the takeovers that have been reported once we are informed, we go over to take over," he said.
Shortly after winning power, a pro-NPP group, Invisible Forces, attacked statutory institutions including the National Health Insurance Scheme (NHIS), some women under the School Feeding Program, the Passport Office in Accra as well as some toll booths across the country.
The police who have been helpless in their attempt to control the attacks.
During his maiden State of the Nation Address, President Nana Akufo-Addo said his government would not countenance anyone breaking the law and charged the police to apply the same rule to every citizen who fouls the law.
In the latest Kintampo Waterfall disaster, the role played by the 'Invisible Forces', has once again become a topic of discussion.
The group forcibly took over management of the Kintampo Waterfall when the NPP won power in December 2016.
With their lack of expertise many have suggested the victims were exposed to danger largely because of the Invisible Forces and that contributed to the deaths even if the most immediate cause of the disaster was the tumbling down of a tree after a heavy downpour.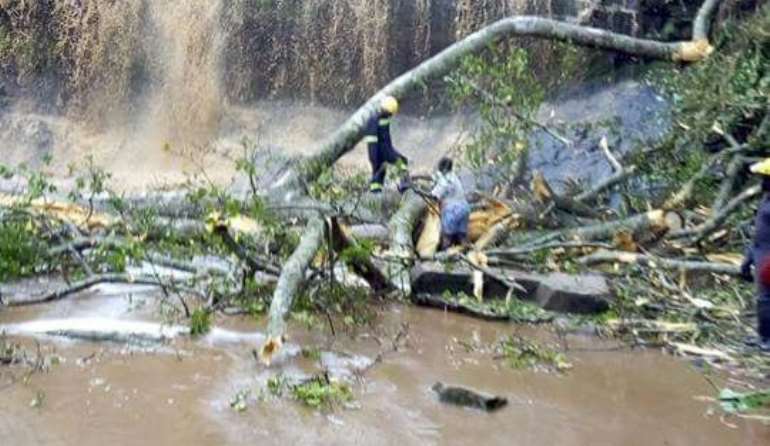 Some 19 persons lost their lives on Sunday after they were hit by broken trees during a rain storm at the waterfall.
The Deputy General Secretary of the NPP however justified the takeover of the facility by the invisible forces, describing it as nothing more than sweet revenge for what happened to him in 2009.
According to him, his company managed the Kintampo Waterfall in 2008 until hoodlums in the National Democratic Congress (NDC) forcibly took over the facility in 2009 when the party won elections.
However, Mr. Dery told Joy News' parliamentary correspondent Joseph Opoku Gakpo he would ensure all persons involved in the latest takeover and other illegal takeovers are dealt with.
"I want to emphasise that it is not every time that when there is a misbehaviour it is necessarily a party matter. An offender is an offender there is no party colour to it," he said.
He said regarding the Kintampo Waterfall, it is an allegation for now, but he would investigate and any one deemed to have played a role in th edisaster will be dealt with.
Story by Ghana | Myjoyonline.com | Abubakar Ibrahim |[email protected]